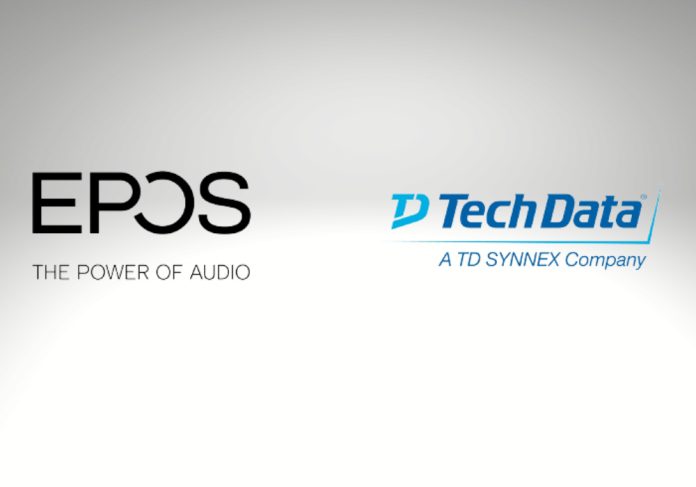 Premium global audio and video brand EPOS will expand its partnership with Tech Data in the Singapore market. EPOS designs, manufactures and sells high-end audio and video solutions for business professionals and gamers around the world. The partnership, effective from January 1st, 2023, will allow EPOS to deliver on growth ambitions.
EPOS empowers businesses around the world to communicate and collaborate – anytime, anywhere and on any device, ensuring that today's professionals can perform their best in the hybrid workplace. That is why EPOS designs audio solutions built on EPOS BrainAdapt, a group of pioneering technologies that work together to improve cognitive performance.
The announcement signifies an evolution of the existing EPOS partner set-up in the Singapore market.
Seah Hong Kiat, vice president of EPOS Enterprise Solutions, Asia Pacific said: "We are very excited to extend our partnership with Tech Data. The venture represents an important milestone for EPOS as we build on our commitment to our partners and customers in the Singapore market. Together with Tech Data, we look forward to exploring the many new opportunities that hybrid working models present for the audio and visual industry."
Tech Data is a leading global distributor and solutions aggregator for the IT ecosystem. This partnership between both companies builds on their existing relationships in Japan, America, and Europe.
Alex Quah, head of Edge Solutions of Tech Data, said: "We are proud to work with a global technology and innovation leader like EPOS. Singapore is a key market in Southeast Asia, and we strive to provide resellers and enterprise customers with unparalleled reach and expertise to meet the robust demand for best-in-class audio and visual collaboration technologies. We look forward to our expanded collaboration with EPOS."