YES TECH's Mnano Ⅱ series of small pitch products, launched at ISE in Spain, attracted the attention of many visitors. In the field of application, the full flip-chip COB technology has become the current mainstream technology, leading the development of the display industry.
What are the key features of full flip-chip COB technology?
1. Low-temperature rise, low power dissipation, uniform heat dissipation, cold screen touch and ink colour long-term consistent advantage.
2. Six protection guarantees, super lamp anti-collision ability, higher reliability and stability.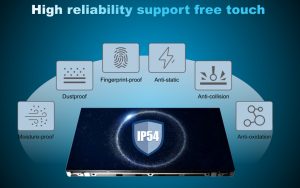 3. Break the limit of the pixel pitch of the formal encapsulation chip with clearer vision and a better viewing experience.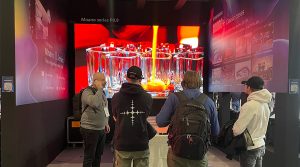 What are the performance advantages of YES TECH's Mnano Ⅱ?

High Uniformity Ink Colour, Good Viewing Experience
Using mini COB flip chip equipped with Nano-optical composite packaging coating, the screen can also keep the ink colour consistent for a long time, contrast up to 10,000:1, fog surface matte design, anti-glare, and have a better viewing experience.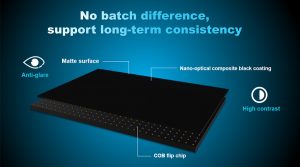 Delicate Display, Restore the Natural Colours
Adopt visual delicate management system, upgrade the new technology chip, colour uniformity above 97%; support DCI colour gamut management, more colourful picture, achieve 8k resolution HD picture quality; 22bit+ elaborate control output, 419,000 fine grayscale calibration, details show a real and natural visual effect.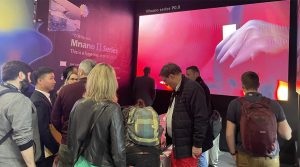 Cool Screen, Extend Life Span
The COB four-generation frontier technology reduces thermal resistance, solves the problem of substrate heat release, low-temperature rise, low power consumption, better heat dissipation, truly realizes the cold screen, and improves the life span of the screen components.
Six-dimensional Protection, Fully Guarantee the Reliability
Panel packaging combined with the new optical material surface treatment process, the light board protection level can be up to IP54, panel hardness of 4H, moisture-proof, dust-proof, fingerprint-proof, anti-static, anti-collision, oxidation, touch with no trace, six-dimensional protection guarantee, higher reliability.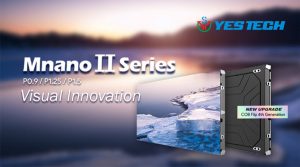 In the era of micro-pitch, YES TECH will continue to develop and innovate, follow users' needs, expand its application fields, accumulate experience, and promote LED displays more effectively.
This is a sponsored article.