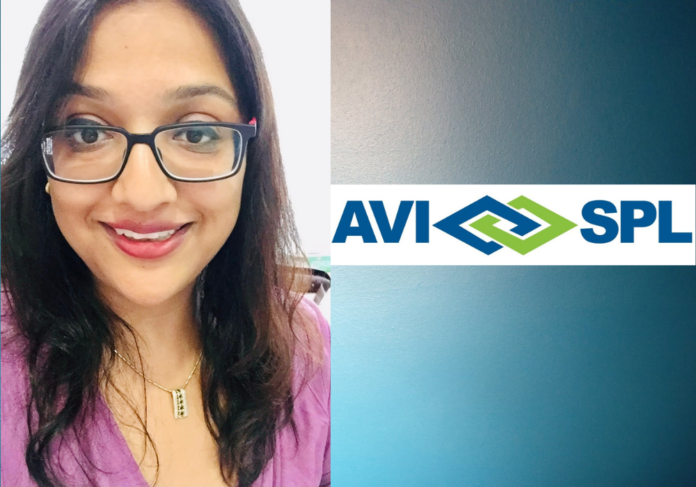 AVI SPL- A name that needs no introduction to anyone involved with the global AV industry; there would hardly be anyone who doesn't know it. In what is seen as the biggest move in India & APAC region – in the new-normal world – is the Tampa, Florida-based AV behemoth has set up its direct presence in India. While the objective of the big move is obvious, the development is significant in many other was as well.
MALA M PRASAD – who made a big name with her 21-year long stint with Ideal Systems – is at the helm of the initiative as its Regional Director. SIAsia caught up with her recently to capture some insights of the initiative. Excerpts:
……………………………………………
SIAsia: What made/excited AVI-SPL to launch operations in India?
MALA: Asia Pacific has been a region of focus for AVI-SPL for the last couple of years. After successfully serving the region with established entities in Hong Kong and Singapore, India is a natural progression. The country has one of the fastest growing economies. Market factors including a vast middle class paving the path for growth in sectors like retail, hospitality, healthcare, and education.  Internet connectivity across the country, and a major thrust from the Government to improve the country's digital infrastructure offer a host of possibilities for the Audio Video, unified Communications, and collaboration industry.
(That's how the thought process shaped)
SIAsia: What exactly is the ideation? any particular focus- on verticals, or horizontals? or how?
MALA: AVI-SPL has been working with our partners in the Indian market for several years. There has been growing demand for us to be present in country, to be able to transact locally as well as have our own operations to deliver the required services in region.
For our global clients, India is a major business hub and an important area of focus. By establishing presence in India, as a digital solution enablement provider, it's our endeavour to design, integrate, manage, support on-site and deliver cloud-based communication and collaboration technology solutions for our global clients, along with the Indian sub-continent enterprise accounts.  AVI-SPL is driven by customer focus and customer success. We engage with our customers in a collaborative spirit. Thus, being in the country helps us meet these objectives better and helps transcend any barriers due to geographies, language, time zones, and cultural understanding and allows us to be available locally to address all the needs of our customers.
SIAsia: I see many firsts in this initiative: an MNC stepping in directly into Indian market…
MALA: In my view, it is a good thing, as it is an opportunity to bring together the AV, Unified Communications and Collaboration domains, and we are looking to build alliances by working in partnership with other integrators wherever possible.  With the employee development focused approach of AVI-SPL,  I also see this as  an opportunity to hone and bring out the immense talent pool available in the country .
SIAsia: A woman heading the operations of an SI enterprise in what is arguably a male-majority (if not dominated) industry…
MALA: As a matter of fact, I see many women in key positions in the AV industry in India. It's especially true for AVI-SPL, where women are at the helm of important business verticals . Gender equality is encouraged in the company and I hope to continue the same in India.
I find women to be natural multi-taskers who can handle multi-faceted roles with ease. This gives them an edge to lead. I come with 21 years of experience of managing Indian operations for Ideal Systems- one of the leading SI firms in APAC. It's a matter of great honour to be recognized for my leadership and given the responsibility for building a company and directing operations in India for a global leader in this industry.
SIAsia: Biggest SI dynamic in post-lockdown time…
MALA: The pandemic has changed the world in an unimaginable way. While we have seen lockdowns, companies giving up office real estate, it has also led to the emergence of a hybrid model of working. The demand for collaborative video communication solutions has become very high.  We see a lot of companies devising strategies for returning to office, using this time to refresh their work spaces to suit to their new requirements. The global shortage of the microchips, has led to many conglomerates planning  and sourcing well in advance.
India continues to be a strong economy, with major global players building Centres of Excellence in cities such as Hyderabad, Mumbai, Pune, and National Capital Region. In addition to that, Government's focus on developing Smart Cities, Economic Corridors, undertaking infrastructure development projects, such as new airports, will push the demand for AV and unified communications and collaboration solutions in India.
SIAsia: Knowing the specific characteristics of Indian industry- how confident are you to make it big in the near-term or long-term?
MALA: We understand India is highly competitive, price-driven market. However, our target audience understands the importance of quality that we bring with our presence. Our solutions and service offering will be value-driven with pricing be in accordance with Indian landscape. Indian subcontinent is a vast market with huge potential; we are extremely confident that in the near term establishing our entity in India will help serve our existing clients better across more of their businesses. In the long term, we aim to build relationships with clients across industries pan India.
SIAsia: What have been your SWOT (strengths, weaknesses, opportunities & threats) analyses about the Indian ProAV?
MALA: Our key strengths are our proven track record in the region, and the executive team's experience in building and growing new territories. With over 3,000 people spread across the globe, the company functions like well-oiled machinery, with every functional vertical having dedicated teams and regular monitoring by global functional heads and regional management. The Global Program Management team of AVI-SPL, has dedicated Program Managers aligned to clients irrespective of geographies, which allows MNCs to have a view of the projects being carried out across the globe with a dedicated team updating them. This is a lot of value to senior executives, and it synergises the efforts of the client teams spread across time zones.
Besides the threat of the on-going pandemic, customers are facing challenges to keep their teams working together and operating nimbly. Customers find that different locations using different technologies create confusion for end users and IT alike. Cost of deployment and post-implementation support is high, and there is no strategic partner to unify the technology backbone. Research conducted by Forrester in 2020, indicated that post AVI-SPL being engaged as an SI Partner, customers experienced increased meeting productivity while lowering their total cost-of-ownership of their technology.  They viewed the company as a strategic partner and not an outsourcing vendor. There was substantial savings for the clients with improved business outcomes and lower cost of support.  As a sourcing partner, we have been able to reduce the total cost of acquisition and operations for our clients.
Our opportunities lie in the range of services we offer from- consultancy, design, integration to support, managed services provider is definitely a big tick in the box. Our meeting technology monitoring and management platform, AVI-SPL Symphony – an award-winning software platform to administer, monitor, control, and analyze customer's multi-vendor AV, UC, and meeting environments is another big thing. It provides a seamlessly integrated, end-to-end, collaboration workflow for end users and IT operators. For IT leaders, it reveals actionable intelligence about how meeting technology and spaces are truly used so investments and resources are optimized.
AVI-SPL has its ear on the ground, and adapts to customer requirements.  We recently launched XTG – Experience Technology Group -that's focused on delivering experiential solutions to corporates, retail segments, museums .
As a service provider, our human resources are our key assets. We are building a local team with various skill sets, functional knowledge, and experience to deliver solutions that the quality-conscious customers have come to expect from AVI SPL. We have a dedicated human resource team that regularly carries out employee development programs and training. We also identify high-performing employees with great potential and attach them to global leaders to provide mentorship.
India has a great engineering skill set, a talent pool waiting to be tapped into. We hope to leverage this to our advantage, while also building a team that not only caters to this region but may take on higher roles in other geographies in the future. As a matter of fact, many of our existing team members across the globe are of Indian origin.
We are living in a world where CEOs of global giants like Twitter, IBM, Microsoft, Google to name a few are being spearheaded by people of Indian origin, and who have been educated in India. I do not see finding people of right calibre being a significant challenge. Hiring people with the right outlook and cultural fit is equally, if not more important. That, in my mind, is the bigger challenge.
SIAsia: How big would be your team in India? 
MALA: We will have a fully functional organisation. We are in the process of making key hires in the areas of sales, engineering, support, procurement and logistics across India. I am a firm believer that the scale of the organisation is not determined by the headcount, but by the capability of the team members to deliver to the satisfaction of the customer and achieve business goals. The headcount and size can scale up or down as per the business objectives and needs
SIAsia: Equal-opportunity has only been in saying, and far away from seeing. What, according to you, is impacting the situation? What needs to be done? 
MALA: In India, there is a change in mindset, though slower than the rest of the world. We are seeing a definite movement towards gender equality in the workspace. There are more and more women in key positions, and we are seeing more and more women appear in industry recognised lists.
There is also general acceptance of sexual orientation.
It is AVI-SPL's policy to provide equal employment opportunities for all employees and applicants for employment. AVI-SPL does not discriminate based on race, sex, colour, marital status, religion, national origin, disability, age, veteran status, sexual orientation, or other legally-protected categories in recruitment, hiring, selection, job assignment, compensation, training and apprenticeship, promotion, upgrading, demotion, downgrading, transfer, layoff, discipline, termination, access to benefits, and all other terms and conditions of employment. It makes employment decisions based on an individual's performance, qualifications, abilities, and other business-related criteria. We would be adhering to this policy in India too. People with varied backgrounds bring in different perspectives, different energies, when brought together correctly is the foundation to an impactful team.
SIAsia: What's your immediate priority?
MALA: My immediate priority is to build a team of people who share AVI-SPL's vision of making the India chapter a great success and help build a sustainable business that will serve as a model for others to emulate.