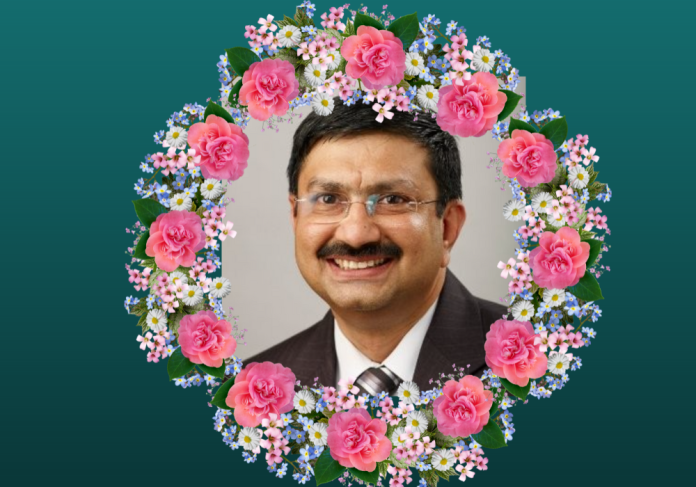 Ratnesh Javeri – A name that is so much familiar to ProAV industry ranks in India and beyond – is no more. The tragic news coming out of a private specialty hospital on Tuesday (17 Jan, 2023) evening, hit the Indian AV industry hard, making it listless!
…………………………………………….
Ratnesh doesn't need an introduction for anyone connected or familiar with the ProAV industry, even remotely. Perhaps, one of the first two dual CTS-certified professionals in Asia – Ratnesh personified AV professionalism to precision and perfection. Having founded and crafted Innovative Systems & Solutions Pvt Ltd (ISSPL) as India's first ISO-certified AV systems integration firm, Ratnesh has been everything about across-the-broad AV spectrum in India.
Wearing multiple hats as an integrator, consultant, trainer, advisor, and entrepreneur in his 30+ year-long journey, Ratnesh was one of the AVIXA Board of Directors in 2016-2017. One of the highest influencers in ProAV, he had sort of diluted his activism over the past few years following his getting diagnosed with cancer.
An undeterred fighter that he was, he maintained his value-adding connection with the industry in his inimitable but permissible capacity- even as his deteriorating health continued bothering him.
Post InfoComm India 2022, he travelled to the USA for those necessary medical treatment trials and returned to India before Christmas. He got admitted to a private speciality hospital in Mumbai. However, the best efforts of the doctors there couldn't save him.
He breathed his last on Tuesday evening, 17 Jan 2023.
Ratnesh had so much to offer, influence, and craft the AV community in Asia, if not beyond. His untimely departure is an unfathomable loss to the industry as a whole.
Deepali Javeri, Ratnesh's wife – with support from the appointed COO of ISSPL Ashok Kamat – is understood to lead the cause that Ratnesh had carried with so much commitment.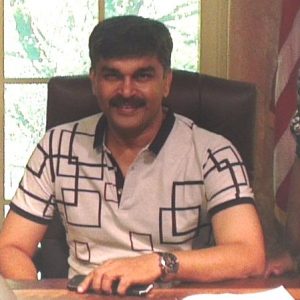 "Ratnesh was a visionary, futuristic and perfectionist. His craving for knowledge was like unmatching; he was India's first CTS-D, and always yearned for more- not just for him, but the industry as a whole," recalled Godfrey d' Souza, proprietor of DSA Tech, and long-time partner to Ratnesh's business, before he set up his own business.
"He was instrumental in bringing quality and standards to the company, and projects we worked together, in particular," he said. "His passing away has created a big void in the AV industry; impossible to replicate."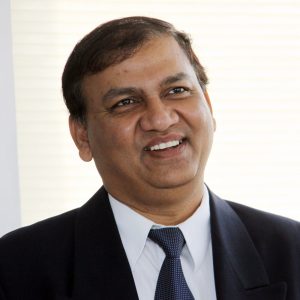 Says Ratnesh's close friend Shankar Jadav, managing director of BSE Investments Limited, the Holding Company of BSE and Chief Strategy Officer at the Bombay Stock Exchange: "Hearing about losing Ratnesh, my dearest friend who taught me so much about the industry, was a shock. A professional who had mastered time management so well would be with us friends on many occasions. We will miss him."
"He was a gem of a person who always wanted to see Indian AV professionals on international platforms," recalls Narendra Naidu, principal consultant at Rhino Engineers, who worked with Ratnesh on many prestigious projects. "I remember him taking me to such decision-making forums at events like InfoComm and ISE," Naidu says. "We lost a genius leader in the AV industry."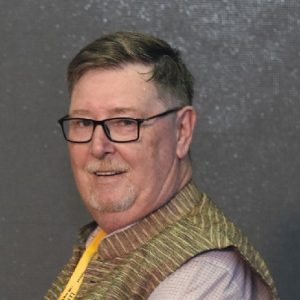 Kelvin Ashby-King, Clarity Consulting's principal consultant, with whom Ratnesh had worked on many high-profile projects, recalls how focused his precisionist friend was: "Ratnesh was the most detail-driven engineer I have ever had the pleasure to work with," he says. "We were working together on a museum project; he took one piece of every item of equipment into a hotel room near the site- to write the show control programme in the hotel room along with his team- an amazingly giving human being. He will be very missed by all the industry."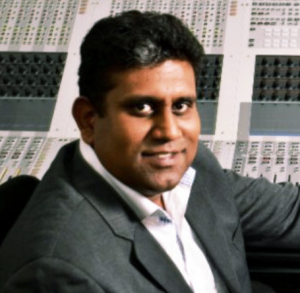 For Prashant Govindan, director for India at Generation AV, Ratnesh is a personification of many a fine and first thing. "India's first CTS-D, India's first certified AMX programmer, part of the Infocomm panels on standards et al," says Prashant. "Ratnesh was a gentleman par excellence, a true mentor and a great friend."
According to him, Ratnesh was passionate about making a difference, both within the industry and outside. "I fondly remember our conversations, about technology, about customer service and finally about the smaller yet significant things in life."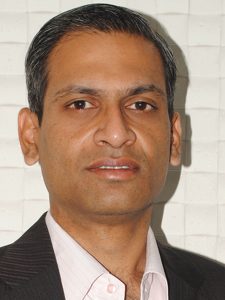 Observes T S Gopalakrishnan, AVIXA's country manager for India & GCC: "Ratnesh was indeed a trailblazer for volunteers in the region, and one whom we all looked upon for inspiration. His enthusiasm and eagerness to help others will certainly be missed!
SI Asia condoles with his family on their loss, with deep pain in our hearts.
AVIXA, the apex body of global audio-visual industry responded in a very emotional share with its global AV fraternity. In a tribute note posted on the AVIXA Xchange website, the organization hailed Ratnesh as a professional of high-calibre, commitment and character, and a great contributor to the cause of the industry.
The top brass who paid rich tributes to Ratnesh included AVIXA CEO Dave Labuskes, Board of Directors Chairman Jeff Day, and Ratnesh's fellow volunteer Jeffery Lipp.