NovaStar in the World Cup 2022
The LED screen has thrown up considerable surprises during the World Cup 2022 in Qatar, which brings us a diverse and rich visual experience. But not surprisingly, NovaStar has lit up the led screens in 8 stadiums for the World Cup 2022 again. NovaStar is very proud to be part of three consecutive World Cups as it shows great recognition from the industry and customers.
Not just on the Pitch
Not just on the pitch, NovaStar also supported many other projects to watch the World Cup off the field. There were many excellent viewing places which were all powered by NovaStar: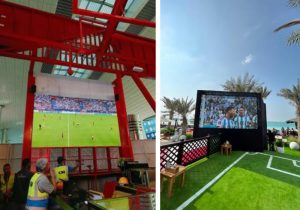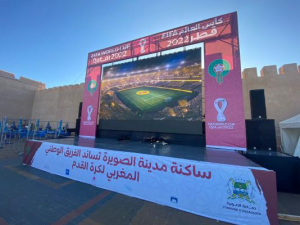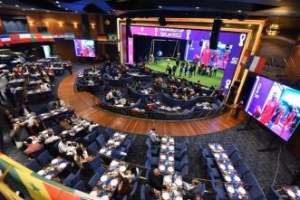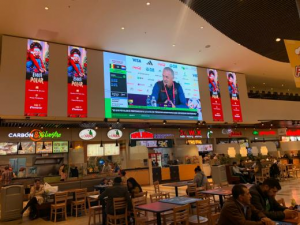 Not just the World Cup
NovaStar has shown up in many world-class sports programs such as the Olympics, the World Cup, the WWE and more. One of the representative stadium projects is the Tokyo Dome in Japan.
(With H5*2 and CVT10*6)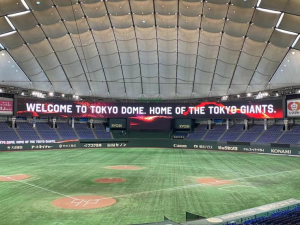 The Tokyo Dome is a famous landmark in Tokyo used for a wide variety of purposes. Not just for baseball games, but also other sports, concerts and events. It is not only the home ground of the professional baseball team Yomiuri Giants, but also a premier venue in Japan where more than 8 million people visit annually. This LED screen in Tokyo Dome is the largest stadium screen in Japan, with a total area of more than 1000 square meters. It is perfectly lit with two fully equipped H5 controllers and six CVT10-S fibre converters from NovaStar. NovaStar is honoured to be part of this project.
Why the NovaStar H Series?
1. All-in-one Splicer and Controller
H Series provides powerful signal processing capabilities. It's the industry's first all-in-one splicer and controller, which greatly simplifies system integration. H Series features true 4K video processing. With the leading image processing technology in the industry, it can give you an astonishing visual effect, truly making it the perfect solution for fine-pitch LED applications.
2. Muti-input/output Cards
Max 15 input cards + Max 5/10 (Enhanced) output cards, suitable for large scene screens such as the stadium. It also supports 12 GB SDI to meet input requirements.
3. Super Stability
Hot plugs for inputs and outputs and smart data recovery functions provide safety, stability, and convenient operation. An industrial-grade redundant power module ensures stable operation for the course of your entire application.
4. High image quality
H Series built-in high-definition image processing engine offers support for HDR, wide colour gamut transmission, high contrast and abundant colours, providing more details in light and shadow. NovaStar's HQ high-quality scaling technology includes an adaptive content scaling engine. This technology prevents loss of details and border errors when zooming out, as well as jagged edges and blurring when zooming in, allowing for a perfect recovery of the original image.
5. Flexibility Layers
H series supports numerous layers with an unrestricted arrangement. Each output daughterboard provides 16 layers. The layers can freely cross different output loading areas while keeping layer size the same. Layers can be in any position, overlapped, or unlimited scaled. It supports functions such as image capture, layer configuration, layer rotation and more.
As a leading global LED display solution provider, NovaStar designs and develops LED display control solutions for a variety of market applications, including entertainment, digital signage and rental.
This article is sponsored by NovaStar.
View NovaStar's project on NovaStar's Facebook.