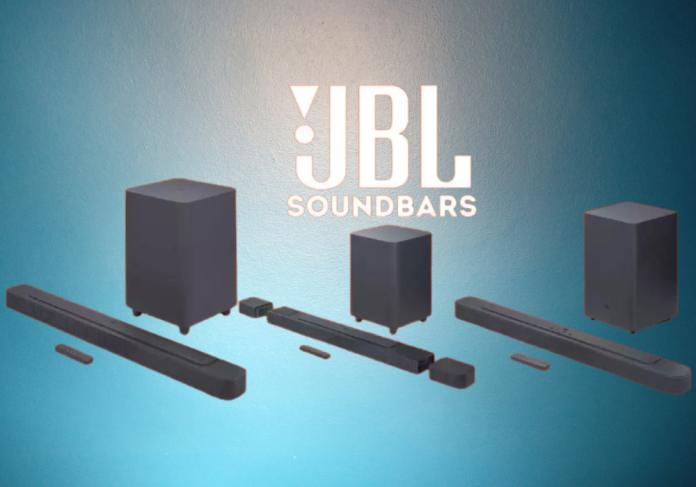 JBL welcomed the New English Year with the launch of its new BAR series of Soundbars- Bar2.1DB_MKII, Bar500, Bar800 and Bar1000 in India.
These soundbars are available currently and priced between the range of ₹ 34,999 to ₹. 1,29,999.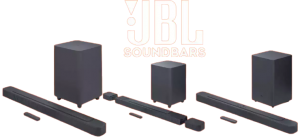 The JBL Bar2.1 Deep Bass is compact in size and delivers 300 Watts of incredible JBL signature sound. The Bar can be connected to TV with just one optical or HDMI cable; and can also stream music from a phone or tablet with built-in Bluetooth. Dolby Digital and JBL Surround Sound instantly brings movies, sports and music to life. Bar2.1 is designed to elevate the immersive sound experience for TV without any extra wires or speakers. The sound bar comes with wireless down-firing subwoofer", along with eARC HDMI. JBL Bar2.1 comes with DB_MKII: 2.1 channel.
The JBL Bar500 with 590W max power output brings movies to life with MultiBeam, a patented technology from JBL which enables you to have a cinematic experience at the comfort of your home and Dolby Atmos 3D surround sound. While PureVoice technology optimizes voice clarity, the wireless 10″ subwoofer brings thrilling precise bass.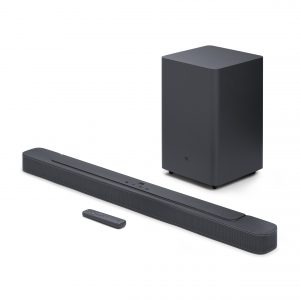 With 720W of total output power, the JBL Bar800 with Dolby Atmos includes two up-firing drivers and completely wireless detachable battery-powered rear surround speakers to create an immersive 3D cinema experience without having to draw extra cables.
Access over 300 online music streaming services through Airplay2, Alexa, MRM and Chromecast built-in with the JBL Bar500 & JBL Bar800.
JBL Bar1000 comes with 880W of total output power and thunderous bass from the 10″ wireless down-firing subwoofer. The JBL Bar1000 has MultiBeam and four up-firing drivers—two in the bar and two in the detachable battery-powered surround speakers—which envelops in a sphere of Dolby Atmos and DTS:X 3D surround sound with a wide, spacious soundstage with no need to draw extra cables.
JBL Bar500, JBL Bar800 and JBL Bar1000 come with JBL ONE App, which helps in customisation, that helps you tweak and tune sound performance to suit your taste by adjusting audio equalization.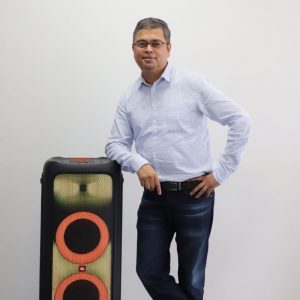 "We're thrilled to introduce our new range of soundbars for the Indian market," Vikram Kher, vice-president, Lifestyle, HARMAN India, said. "JBL's 75 years of legacy and unbeatable sound supremacy, especially when it comes to soundbars, makes us a cut above the rest," he asserted. "Being India's no.1 best-selling soundbars*" (*Source-Future Source, Q3 2022) we are all set to elevate our customers' experience to a whole new level with world-class surround sound home theatre experience."