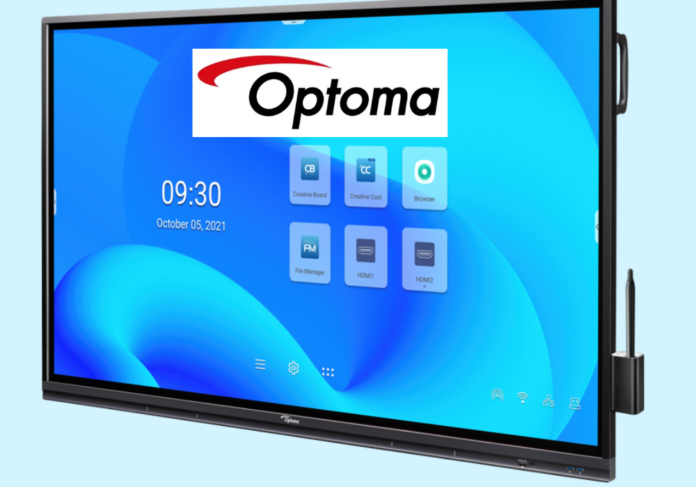 Japanese electronics major Optoma – that had been investing significant focus on Indian AV potential in recent times – recently launched in India its latest, new premium Interactive Flat Panel aimed at the demanding segment of meeting room solutions.
The new-gen Creative Touch 5 Series premium interactive flat panel displays provide excellent collaboration and connectivity features for any classroom or business space. Premium wireless collaboration software Creative Cast Pro are preinstalled to enable seamless interactivity from a variety of different devices. The included quick-draw pen instantly activates the whiteboard application, saving the time and energy spent on having to manually change modes.
· 

Creative Cast Pro for wireless collaboration

·  Powerful multi-function IFP with Quad-Core CPU

·  Built-in File Manager app to easily access all documents

·  Compatible with Optoma Management Suite (OMS)

·  Enhanced fluid writing and interactive features with Creative Board

·  Quick-draw pen for fast access to Creative Board or annotation


With a slim, narrow-bezel, high-end design the 5 Series will fit seamlessly into any environment. The screen features a 0-0.8mm air gap for natural touch functionality so you can write clearly and confidently with improved accuracy. Meeting room scheduling is simplified with the included Joan meeting widget and app, a collaborative calendar tool that seamlessly pairs with popular calendars to take the guesswork out of meeting room availability directly. Book meetings on the spot or through your existing desktop calendar and mobile phone.
With over eight million pixels, Ultra HD 4K resolution brings four times more detail than Full HD, to deliver sharper, life-like images and richer colours – allowing you to sit closer to the screen and enjoy a more immersive experience.
Creative sharing is easy with a ready-to-use whiteboard featuring built-in annotation tools and cloud-based collaboration which allows two teams or individuals work on a Creative Board session together from two separate locations in real-time.
ready to start any lesson in seconds. The included quick-draw pen instantly activates the whiteboard application, saving the time and energy spent on having to manually change modes.
Optoma Creative Case Pro allows simple wireless sharing and mirroring easily from any device. Screen mirror high-quality video and audio or share documents and photos from any Wi-Fi connected device onto the new-gen IFP 5-Series whether tablets, notebooks, or desktops using Windows, MacOS, Android or iOS.
The app also acts as a wireless mouse and keyboard allowing you to control your device.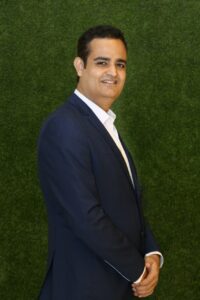 "As the corporate and education sectors are opening up, we are ready to cater our customers with latest futuristic products in display technology," says Vijay Sharma, Country Head-India, Optoma Corporation. "The newly launched Optoma 's Creative Touch 5 series of Interactive Flat Panel displays offer the best of technology to maximise the learning experience and performance."
According to him, these IFPs have innovative tools for remote collaboration, distance learning, wireless content sharing and meeting room scheduling, as well as superior true 4K UHD picture quality. That they are equipped with Android 9.0 system and quad core processors in addition to a new sleek design, they offer a significant value to customers.
"India is a huge market place with an even huge potential," Vijay observed. "We excited with the new opportunity."