Chandrasekhar Naik S, whom the Indian AV industry have hitherto identified with the top-brass think-tank of T2 Consulting, is on his own course. Having spent the post T2-months for paving his future path, Chandra – a dual-CTS professional – recently set up Tek-Innovate Consulting Pvt Ltd, with Bengaluru as its headquarters.
The Consulting domain for AV, acoustics, and professional lighting thus has one more big name coming to impact.
…………………………………………………….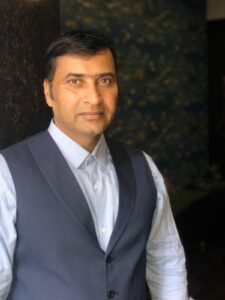 Yes, Chandrashekar Naik S – the otherwise simple, unassuming, and soft-spoken identity in the top AV ranks in Bengaluru – is on a new entrepreneurial embarkment. Having thoughtfully planned his future direction in the aftermath of his previous stint, he recently set up his own consulting firm- Tek-Innovate Consulting Pvt Ltd, where he leads as the company's Managing Director and Principal  Consultant.
"It's the same passion and enthusiasm being carried forward, and to a higher level where decision-making is more free, and focussed," says Chandrashekar. "Having spent 22 years in the industry at various levels and taken the rigours and vigours, it's quite but natural to decide this way," he asserts, "and I thought it's time I did it."
Every new company comes up with some vision and mission. What it is with Tek-Innovative? The very term seeking to imply what it does, but in what way?
"We play to our competency. Try and innovate technology implementation," says Chandra. "Product systems keep coming from market, seeking to be weaved into solution; Innovation is the way to make them experiential."
"We seek to transform complex challenges to innovative technology play- that's our vision," informs Chandra, the Tek-Innovative Consulting chief. "Our mission is to increase the capabilities of people and performances of organizations that we serve through innovating technology implementation."
The intent is to apply the expertise to solve not just the current /contemporary challenges but to make it stand for future times as well, he explains.
Any new enterprise is asked for what strengths and competencies does it possess upfront, and what it seeks to bring to place- and how about that with Tek-Innovative!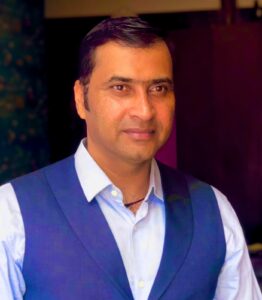 "Our expertise and strengths are proven; that's one competency," asserts Chandra. "Our passion, and focus on customer-driven approach is the second, and our ability to build and work with teams is the other." According to him the company has the necessary critical mass to stand the market demand. However, it does look to increase its team-strength as it moves in time.
Consulting  in India, or abroad, all said, is a heavily competed domain with some strongly-established players. How about the competition?
"It's been there every time, and nothing new," he comes back even strong. "It's the reputation we built, and the expertise of value proposition we present that stands us," he adds. "Over 400 clients, and countless number of challenges solved, experiences created – all that speaks, adding to our approach."
"However, it's journey, and I'm excited to drive it to next-level."
For Chandra, it's been a carefully thought direction with long-term goals. "It's a fresh mindset, with a sense of responsibility and drive."
Wishing the best to Tek-Innovative Consulting.