Lightware Visual Engineering, a leading manufacturer of high-end signal management solutions, has joined the SDVoE Alliance as a contributing member.
At ISE 2020, Lightware featured two new solutions that benefit from SDVoE connectivity. The Minotaurus Switcher for Huddle Spaces uses SDVoE  xtension to enable BYOD functionality. The MX2M Modular Matrix Switcher will soon feature SDVoE input and output cards to connect the matrix switch to the network.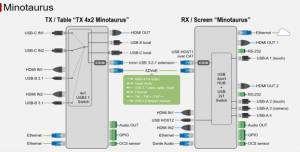 "There are many options out there, but SDVoE is absolutely the right technology for us. We have a lot of plans for leveraging SDVoE in innovative new ways," said Jason Tirado, president of Lightware, Inc. "It is an honour to be a part of the SDVoE Alliance and our customers are very enthusiastic about this announcement. It feels like riding a wave."
"We are thrilled to have Lightware join the SDVoE ecosystem," said Justin Kennington, president of the SDVoE Alliance. "Their truly global presence through a wide network of support offices and distributors will help spread "The Matrix Transformed" philosophy to their large customer base who are the drivers of the AV industry – engineers, system designers, installers and AV rental experts."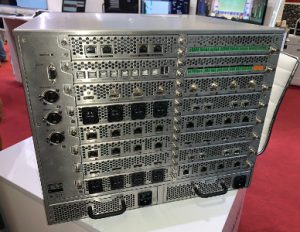 All AV distribution and processing applications that demand zero-latency and uncompromised video can benefit from SDVoE technology, which provides an end-to-end hardware and software platform for AV extension, switching, processing and control through advanced chipset technology, common control APIs and interoperability.
SDVoE network architectures are based on off-the-shelf Ethernet switches, thus offering substantial cost savings and greater system flexibility and scalability over traditional approaches, such as point-to-point extension and circuit-based AV matrix switching.