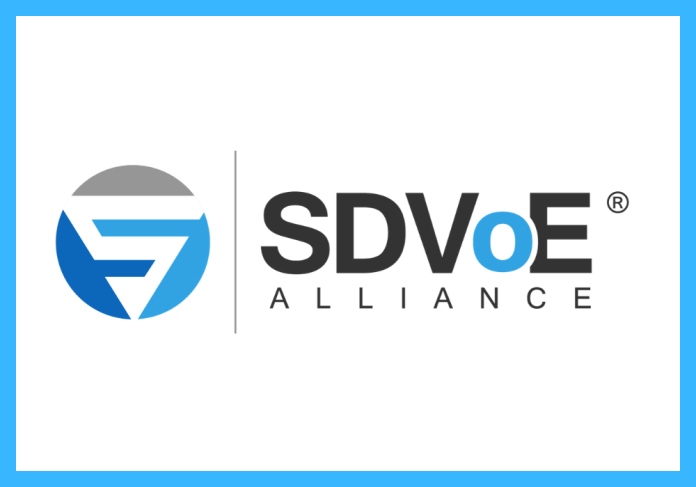 The SDVoE Alliance, a nonprofit consortium of technology providers collaborating to standardize the adoption of Ethernet to transport AV signals in professional AV environments, is set to feature ASIC-based technology at ISE 2023. SDVoE's ASIC-based solution is widely available, enabling SDVoE Alliance member companies to meet customer delivery demands amid ongoing supply chain disruptions.
The SDVoE Alliance is powered by the BlueRiver ASIC from Semtech, a Steering Member of the SDVoE Alliance. A BlueRiver ASIC combines AV processing, encoding/decoding, and network connectivity onto a single chip, which interfaces to the SDVoE API in a standardized way – regardless of who integrates the ASIC into their product. The combination of BlueRiver ASIC and SDVoE API gives SDVoE products natural interoperability. As a result, more than 85% of SDVoE members can ship products within two weeks. Additionally, over 70% of SDVoE members have provided high-quality solutions without increasing their prices over the last year.
"SDVoE products are widely available, while many proprietary AV-over-IP products are back-ordered for over a year," said Justin Kennington, president of the SDVoE Alliance. "Many of the industry's most prominent manufacturers are failing to meet their customers' demands due to component shortages. SDVoE is powered by an ASIC chip that is targeted specifically at the pro AV market. As a result, demand is easier to predict and it has not been subject to the significant shocks seen in other electronics industries."
More prominent industries, such as consumer electronics and automotive, have taken priority in semiconductor allocation, which has accelerated supply chain challenges in the professional AV industry. These challenges have resulted in severely delayed milestones in project completion for integrators. A BlueRiver ASIC is available and shipping today to SDVoE Alliance members. The flexibility, availability and sustainability of BlueRiver ASIC has enabled SDVoE members to have products in stock and ready to ship. As a result, the SDVoE Alliance is poised to support a global customer base with a flexible ASIC solution to meet customer delivery demands amid ongoing supply chain disruptions.
SDVoE Alliance can be found at Booth 5D200.