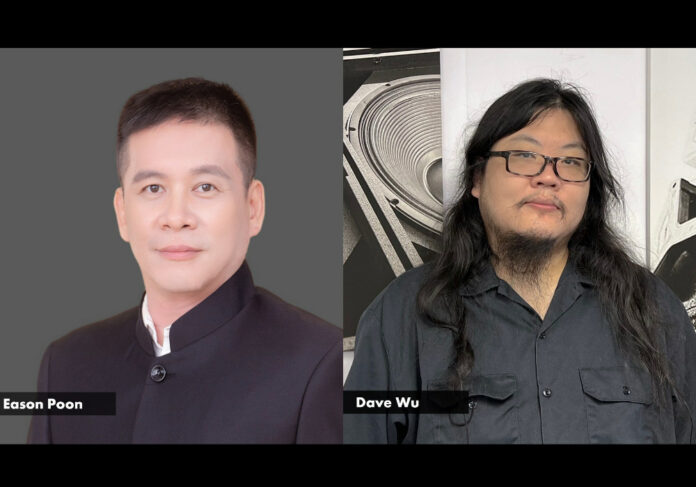 d&b audiotechnik Greater China welcomes two new team members this month, as Eason Poon joins as Soundscape Business Development Manager, and Dave Wu is appointed as Senior Engineer, Education and Application Support (EAS).
Eason Poon, who is based in Guangzhou, will focus on the promotion and sales of d&b Soundscape systems. He has more than 25 years' experience in the professional audio industry as a sound engineer, system engineer and pro-audio trainer, and a wealth of knowledge of immersive sound systems and innovation. Poon has been at the forefront of a number of large-scale live performance projects in Greater China, including as Sound Engineer for the opening and closing ceremonies of the 29th Olympic Games at the Beijing National Stadium.
A member of AES – and a founding member of AES Guangzhou – Poon will support d&b Soundscape users in the region, technically and commercially. "There is a market need for future sound technology equipped with Soundscape, and this is building in the region," he says. "I'm looking forward to exploring the possibilities of d&b Soundscape in collaboration with new productions, helping to create better audience experiences and strengthening the use and awareness of Soundscape across Greater China.
"With my hands-on experience in the professional audio industry and in-depth understanding of the application of immersive sound systems, I hope to provide comprehensive services for every user who is in the ultimate pursuit of sound."
Dave Wu is a Hong Kong-based audio engineer with 15 years of field experience in theatre and concert touring, focusing on sound mixing and system design. He recently worked with the West Kowloon Cultural District Authority as their senior theatre technician, and says he "dives in headfirst" to immersive audio technology. Wu is armed with first-hand experience of the implementation of immersive audio technology in entertainment productions settings, both artistically and technically.
"I'm thrilled to join d&b Greater China," says Wu. "There is enormous room for immersive sound development in the Hong Kong and Greater China region, and we are seeing a trend in productions asking for better audio experiences using up-to-date audio technology. I look forward to the growth in popularity of d&b soundscape, as I firmly believe it is the future of sound."
Both Eason Poon and Dave Wu will report to Daniel Chan, CEO of d&b audiotechnik Greater China.