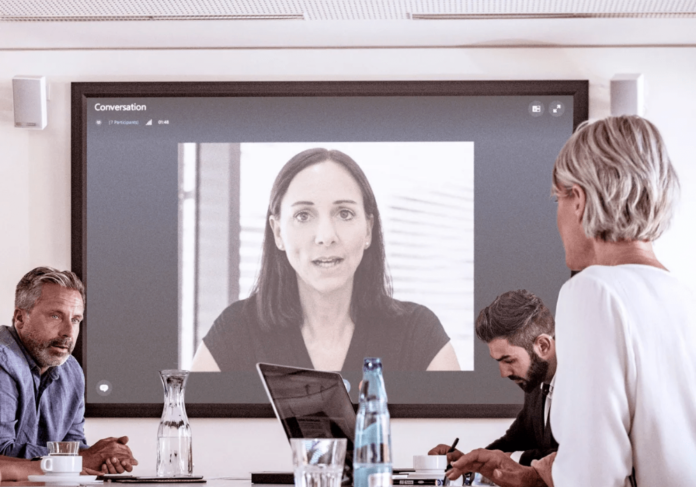 Distance learning has long back been replaced by e-learning, from the time computers got introduced to academics.  'Generations' have passed leaving a mark of their own the way learning environments are created from generation to generation. In the current 'blended environment' that the pandemic has pushed peoples across the world into, technology is driving a superior way of learning. Here is a case in a point.
…………………………………………..
The COVID-19 has pushed education institutions to adapt to digitisation in a short span of time. During this unprecedented time, technology has come to our rescue and one such technology that enabled the learning continuity is the hybrid model of learning.
Distance learning has become the primary learning method that has presented challenges as well as opportunities for school/university management, educators, parents, and students alike.  The blended learning model helps in providing students with the best possible opportunity to learn. It helps in making a clear roadmap for students. Even teachers can map their progress and identify if students are struggling with new concepts. E-learning also improves the quality of teaching and learning as it supports face-to-face learning. Moreover, due to the flexibility that blended learning provides, students can learn at their own pace.
Due to this rapid transformation, investing in the right AV technology has become imperative for schools. Not only does the technology better engage students, but it also encourages them to be well-versed with technology for their future careers. Due to enhanced audio-visual quality, lessons have become more successful as students play an active role and participate in creating a holistic and engaging environment. Interactive displays and projectors in online and blended learning further promotes advanced collaboration between teachers and students which leads to quicker learning, reduced absentees and improved student outcome.
The schools are planning to re-open this year. Due to this, investing in AV technology will be crucial to maintain social distancing.  Ceiling microphones such as the Sennheiser TeamConnect Ceiling 2 offers hygiene benefits for cases like this. Sennheiser TeamConnect Ceiling 2 is additionally compatible with Zoom Video Communications, Inc.'s Zoom Meetings an in-ceiling unified communications solution consisting of the Sennheiser TeamConnect Ceiling 2 microphone. While ensuring perfect aesthetics for any conference room or seminar room, the system provides users with a seamless, high-quality audio experience. Sennheiser's TeamConnect Ceiling 2 microphone uses adaptive beamforming to automatically and reliably pick up the voice of the teachers speaking. This in turn facilitates distance learning and prioritises hygiene as it enables touchless audio in classrooms to easily maintain social distancing best practices while ensuring all students experience clear and discernible lectures. Additionally, with the introduction of TruVoicelift in TeamConnect Ceiling 2, the speech quality is amplified, making it possible for students to focus more.
Hybrid learning has become the new normal now. As schools have begun embracing digitalisation, there has been new-found benefits of investing in superior AV technology in schools which will aid in improving the hybrid classrooms. Schools will benefit by investing in the right tools and evaluating the technological benefits they will provide even in the post pandemic era.  At the same time, they need to work with companies that are dedicated to providing the right technologies to achieve the intended goal.