Chauvet Professional has launched two new lighting solutions under its COLORado PXL Series. The two IP65-rated solutions are the COLORado PXL Bar 16 and COLORado PXL Bar 8 that deliver a wide range of performance features. Seamless pixel pitch between fixtures, and fast and smooth motorized tilts up to 200ﹾ irrespective of their usage in indoors or outdoors are the few, among among many others.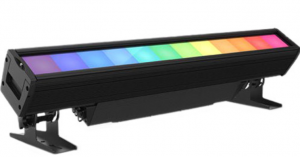 The COLORado PXL Bar16 has features that will expand creative possibilities for lighting designers, such as its 60ﹾ, 180ﹾ and 200ﹾ motorized tilt range options. Other examples are the 5.8ﹾ to 48.8ﹾ zoom range of its 16 45-watt RGBW LEDs, and its two zones of control for pulsing effects.
The COLORado PXL Bar 8 also maintains pixel pitch between fixtures and has the same zoom range as its larger cousin. However, it has fewer pixels and only one zone of control due to its smaller size. Both fixtures also have an impressive 8,875K color temperature (at full).
"We developed this fixture in response to customers who wanted a motorized IP65 rated batten that could be used outdoors at remote broadcast sites, festivals, and amphitheaters, as well as at indoor applications," said Albert Chauvet, CEO of Chauvet. "This versatility translates into a faster ROI for our customers."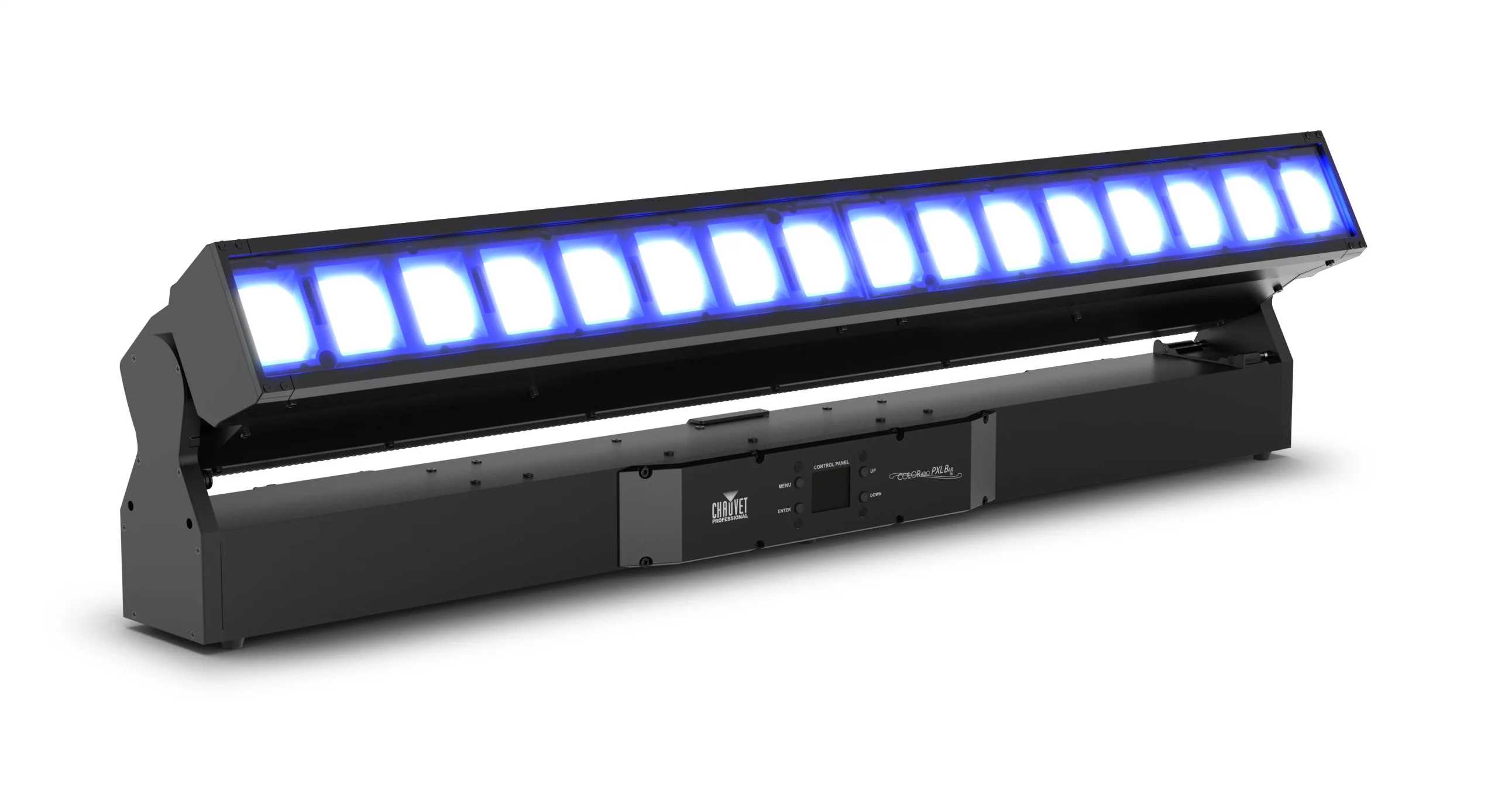 The latest in Chauvet Professional's series of IP65 rated products, COLORado PXL Bar fixtures can be controlled via DMX, sACN, Art-Net and Kling-Net; and are also RDM compatible for remote accessing and trouble shooting.
Adding further versatility of these fully pixel mappable fixtures are built-in effects, including virtual gobo and movement macros with separate foreground and background color control. Slotted Omega brackets make it quick and easy to hang the fixtures on truss. They can also be positioned on the ground to provide a variety of different light angles.