Gopalakrishnan TS – or simply Gopal, as he is fondly called by Pro AV ranks in India – needs no introduction. Growing coolly through multiple roles within AVIXA, he has evolved to take the prideful echelon of global AV umbrella body's Country Manager for India. Few weeks though onto the seat, he has his task cut-out.
SIA caught up with the familiar face but with newly moulded visage to know what all it means to Indian AV in our 'Interview of the Month.' Exceprts:
………………………………………………..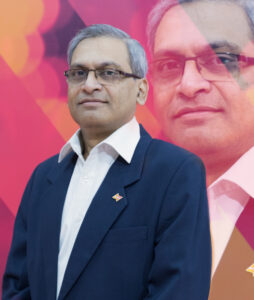 SI Asia: Congratulations on the new echelon. You are already so familiar and involved with AVIXA. How does the new role feel now?
GOPAL:  Thank you very much! Yes, I have been associated with AVIXA for a number of years now, beginning as a Member, evolving as a Presenter in our regional shows, to then volunteering for other member related activities. Most recently, I spent time as an Adjunct Instructor for training courses, and now have come on board full time. I must say, it's so exciting continuing my journey with AVIXA, and be able to support our members with the full breadth of all that AVIXA has to offer.
SI Asia: How different, OR how much in-sync you feel the job?
GOPAL: I can say that the journey has been continuously evolving and in my present role; the responsibilities have continued to grow. My experiences as both Member and Instructor have been providing a deep knowledge to truly converse with our community and support our members across all AVIXA offerings.
SI Asia: Few weeks onto the crucial seat- what are your priorities for the job? For immediate, and a long term?
GOPAL: It has been a joy to be able to hit the ground running, finally! I will take these first few weeks to begin connecting with key stakeholders in the region, particularly those with whom I have not been acquainted with till now. My goal is to be the eyes and ears for the needs of our members, connecting them with the many resources and activities already available, and introducing them to the many new things yet to come from AVIXA. Year 2021 looks to be an exciting time, and I am more than eager to share our path forward.
SI Aisa: Any single focal area that you think needs the larger attention and effort? what exactly is that?
GOPAL: As such being in a deep and widely structured organization, I do not want to restrict my work to just one specific area. I am, however, excited to share that while the pandemic has kept many of us away from meeting in-person, I will try my best to bring continued awareness to the many online resources available that can help our members network and stay connected for individual as well as community benefit on one hand, and on the other, our in-depth catalogue of education and standards that promote a path to certification.
SI Asia: Given the kind of impact industry suffered due to COVID-19, what do you think the biggest driver for the faster/rapid bouncing back of the industry?
GOPAL: Like many large parts of the world, hospitality, retail and venues have been hit hardest here at home. But these markets will also show the strongest growth as they recover, particularly in digital signage domain where AVIXA is forecasting a 10 per cent CAGR from 2020-2025. Security, surveillance and life safety is another potential market vertical with a 15 per cent growth opportunity in the same period.
It is hoped that these two will lead the way with aggression for the industry to regain the momentum crippled by the pandemic.
SI Asia: Is there something that AVIXA trying to catalyze that factor?
GOPAL: AVIXA continues to play its committed role as being a trusted global network hub of the professional AV community and to act as a growth catalyst worldwide. While the past year has forced us – like everyone though – to look at new ways to accomplish these goals, I am glad and excited to see so much adoption and alignment with the new methods and tools already available. AV has been a driving force during the pandemic in how people continue to connect in the absence of traditional in-person experiences, and AVIXA will continue to be a home and hub for these efforts.