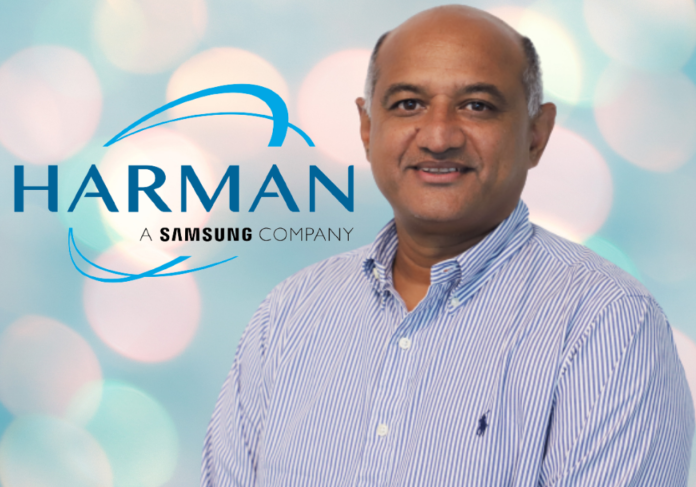 In yet another development in Indian AV, HAMAN Professional too announced change of guard, with the appointment of Amar G Subash to lead the India business. Amar – who has been playing a key role at HARMAN Asia Pacific as its Vice-President and General Manager from Singapore – takes the additional charge of India operations as well.
In his expanded role, Amar will lead the India team in serving the region's customers with comprehensive integrated systems, including solutions for corporate, education, government, hospitality, large venues, tour sound and lighting, cinema, broadcast, retail and ecommerce. He reports to Jaime Albors, Senior Vice-President, Global Sales, HARMAN Professional Solutions.
Amar has been leveraging the strength of HARMAN's iconic brands including JBL Professional, AKG, AMX, Martin lighting, Crown, Soundcraft, BSS and dbx, to drive growth throughout the APAC region. By leading teams across HARMAN Professional offices in Singapore, Japan, Korea, Australia, and now India, Amar will bring the organization closer to channel partners and end customers, and chart a course for further expansion in Asia Pacific territories.
"Amar's exemplary record and global experience has been lauded across HARMAN and also externally amongst our channel partners and end customers," said Jaime Albors. "With the example that he has set by leading the APAC region and taking our industry-leading brand to places, we are confident that he will strengthen our India business further," he said. "We are hopeful to see some upward momentum in growth and achieving more success in the region."
Amar is based in Singapore at the HARMAN Professional Solutions Asia Pacific headquarters.  He is a seasoned business and finance leader with more than 20 years of industry experience and expertise in controllership, sales, strategy, mergers & acquisitions in consumer goods, industrial, retail, manufacturing, telecommunications and services.  Amar joined HARMAN in 2017 as Finance Director for Professional Solutions APAC.
In 2019, he became the Director for Channel Management and Operations and in 2020, his responsibilities expanded to lead the Audio Solutions portfolio for Asia-Pacific. In May 2021, he was promoted to VP & GM for Professional Solutions, APAC. Amar started his finance career at Lucent Technologies and later held leadership positions across domains in Tyco Fire and Security India (now Johnson Controls),  Ariston Thermo, Singapore.
"I am delighted to take on the additional responsibility of leading the charter for HARMAN Professional Solutions in India," said Amar G Subash on his new assignment. "Our legacy in creating iconic brands, integrated solutions across audio, lighting, video and control applications, and association with esteemed partners makes us stand out in the industry," he said. "I look forward to elevating experiences of our stakeholders while taking the game a notch higher."
Amar holds a Bachelor of Commerce degree from Nagpur University, India and is a member of the Institute of Cost and Management Accountants of India. Amar also participated in an executive management program at Berkeley-Haas, University of California.