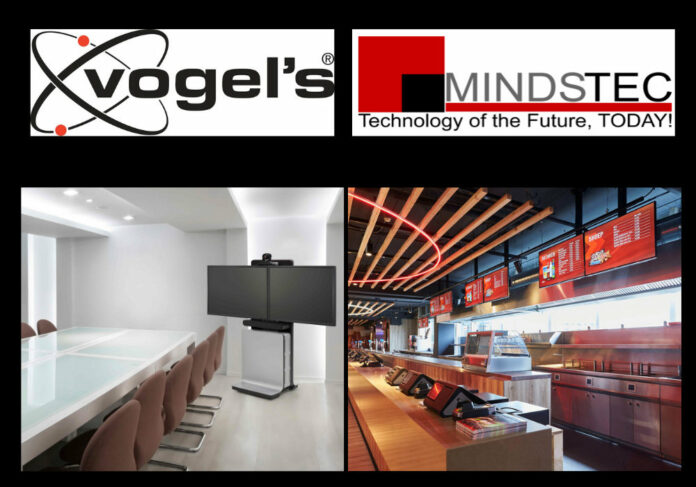 Vogel's has appointed Singapore-based Mindstec Asia as distributors of their professional range of high-quality mounting and support solutions for the professional and consumer audio-video industry in the South-East Asian region. Founded in 1973, Vogel's is in the mounting solutions business making it one of the most sought after brands globally. Vogel's R&D facility in the Netherlands is the largest in the EU.
"This partnership between Mindstec and Vogel's brings together great synergy. With Mindstec's experience in the AV mounting solutions space and Vogel's unmatched quality and construction from the EU, the Asian region can be expanded with the highest quality mounting solutions in the region," says Abdul Wahab, C.E.O. of Mindstec.
"We are glad to have a strong partner in the Asian region like Mindstec Asia come into partnership with us. We've had numerous requests lately for better build quality of AV mounts and solutions incorporating newer technologies via app control including motorized wall mounts and trolleys for the Asian market. All of Vogel's brackets are certified to European safety standards for both endurance and load testing. This has now become a vital requirement for the high standards expected from consultants, installers and systems integrators in the region," says Gerdi Vogels, CEO of Vogel's Products BV.
"We are really excited to be representing such a prestigious brand for the South-East Asian
markets. With the demand from many partners for better quality and cost-effective
mounting solutions, we are excited with this partnership. I am confident that many of our
partners are going to provide much more complete solutions now that some of the
competition lacks." shares Davwinder Sheena, Regional Director for Mindstec Asia.