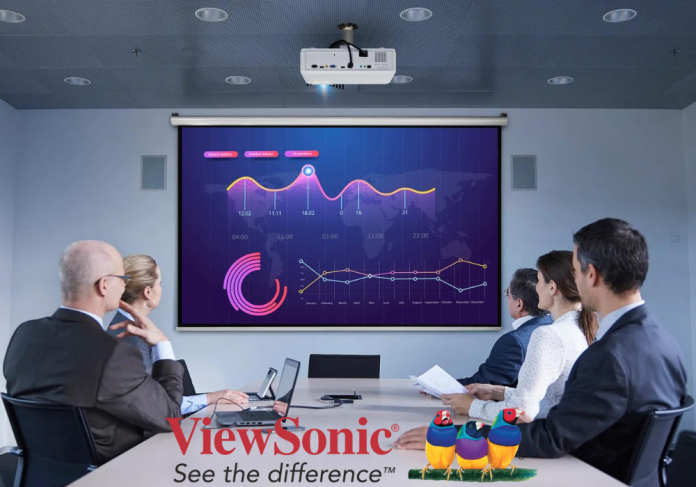 With a view to furthering its footprint on the emerging hybrid work spaces and education segment in the country, Visual solutions major ViewSonic expanded its Luminous Superior (LS) Series of projectors with the launch of announced the launch as many as six models in the range.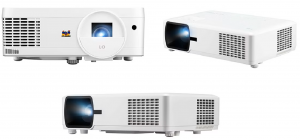 The six new model LED projectors – LS 510WE, LS510WP, LS610WHE, LS610HDH, LS610WHP and LS610HDHP – are said to be ideal for workplaces and learning places as they offer a long lifespan of 30,000 hours and lesser power consumption making proposing  cost-effective projection solutions.
Further more, the series models come with a brightness of up to 4800 ANSI Lumens making them bright enough for any light condition or environment.
Embracing innovation and implementing advanced technology to the best of its customers' preferences, the projection major introduced projectors equipped with 3rd Generation LED technology ranging from 3000 to 4800 ANSI Lumens. With an extreme-high contrast ratio of 3,000,000:1, the newly launched projectors are said to present bright and detailed images even in dim low-lit environments.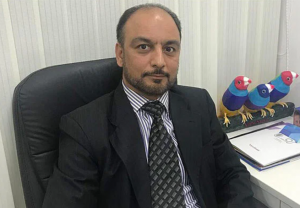 "LED projectors are taking centre stage in the projector industry owing to their benefits like longer lifespan, efficient energy saving and compact shape amongst others," observed Muneer Ahmad, vice president-Sales and Marketing at ViewSonic India. "The newly launched projectors have enhanced the brightness range to 4800 ANSI Lumens."
According to him, "the ViewSonic LS series of projectors has gained popularity among businesses and educational institutions as these projectors empower collaborative spaces by contributing to a greener and more sustainable future.
"In near future, we expect to introduce more advanced lamp-free projectors, which will assist our customers in sustainably achieving their goals," the ViewSonic exec disclosed.
Delivering crisp, clear, high-quality visuals, making them ideal for meeting rooms and classrooms, the newly launched WXGA & Full HD resolution projectors LS 510WE, LS510WP come with 800 and 4000 ANSI lumens brightness respectively, while the LS610WHE, and LS610HDH, are packed with 4500 ANSI Lumens, and the other two models LS610WHP and LS610HDHP bring 4800 ANSI Lumens of luminescence.
The advanced model, LS610HDH, boosts 1080p Full HD resolution with HDR/HLG support, providing radiant clarity and increasing presentation productivity in a meeting room or classroom. Further, ViewSonic's exclusive SuperColor technology, covering a wide color gamut, brings presentation with a true-to-life color experience.
In addition to the bright visual output, the projector requires minimal maintenance by offering 30,000 hours-long lifespan. Additionally, the projectors have a variety of time and energy saving features like fast power on and off, which increases their efficiency by removing the need to wait for the projector to warm up or cool down. The lamp-free light source offers enhanced sustainability for a greener environment while delivering a wider colour gamut for bright and vivid images. It also lowers maintenance costs, contributing to a greener and more cost-efficient workplace.
Catering to the engaging environment of workspace and education, the projectors are equipped with 360-degree projection allowing the product to freely rotate at any angle vertically to aid with creative applications. For seamless performance, the built-in 5V/2A USB output conveniently delivers power to HDMI wireless dongles, eliminating the need for separate power adapters when streaming multimedia content. With its versatile design and fantastic features, the projectors are equipped with Sealed Optical Engine with IP5X, which helps maintain crystal-clear image quality and product longevity, preventing dust from entering and affecting the thermal system.
These projectors are perfect for medium to large conference rooms, training rooms, and classrooms. One of the features includes image adjustments for comprehensive horizontal and vertical keystones and four corner corrections for impressive presentations with bright images, clarity, and vibrant colours in various contexts. These projectors can be installed vertically at any angle to project images onto various surfaces ranging from walls to floors and ceilings, allowing them to be used at events and exhibitions.
The new projection models are available in the price range of INR 80000 to INR 210000.