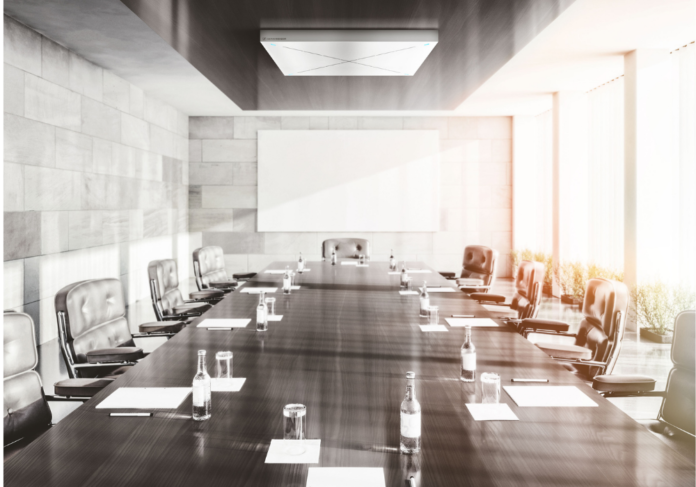 Endless monologues about nullities, no clear agenda and always the same colleagues coming too late – for most people, meetings are just an annoying chore. This is because meetings are often not optimally prepared. Perhaps there are just not all relevant stakeholders present or connected via collaboration tools such as Skype for Business or Microsoft Teams. Or there are simply too many colleagues taking part in the meeting who are not relevant.
…………………………………………………….
Unproductive meetings are not only annoying for all participants – they also cost a lot of money. The study "Time Talent Energy"  by management consultancy Bain & Company showed that a productive meeting should take place with a maximum of 7 participants. Each additional person present reduces the chance to decide by 10 percent.
Given these numbers, the question is: is it really that hard to plan and conduct a good meeting? No worries: planning an efficient meeting isn't rocket science. Whether you're the organizer or a participant, if you consider a few points, your meetings will be a big success in the future. The right working environment, conscientious documentation of the points discussed, and an active meeting culture play a central role in the efficient organization of meetings.
Meeting room – What does a good meeting room look like?
Whether it's about on-site or online meetings – an appropriate space is crucial for a productive meeting. Meeting rooms should be equipped with a large, preferably oval table and comfortable chairs. Natural light and a minimalistic interior design promote the participants' concentration. Meeting rooms in companies today must fulfill all requirements of the digitalized world of work. Therefore, a whiteboard and a video display should be standard in addition to the good old-fashioned sticky notes and flipcharts. When purchasing microphones and screens for the livestream with remote participants of the meeting, it is important that they can be used with common third-party solutions.
Meeting culture – Why is a meeting etiquette so important?
Listening to each other, not interrupting your colleague and not dedicating yourself to the smartphone while someone is talking – all of this should be self-evident in any form of communication. However, some people forget their good manners in meetings and begin to occupy themselves intensively with their mobile, catch up on their breakfast or blatantly start side discussions. In order to prevent such behaviour, it is helpful to formulate clear meeting rules and communicate them in advance.
Professional technology for an authentic meeting experience
Communication with the external participants of an online meeting must feel as real as in a conventional face-to-face conversation. High-quality audio is essential for reliable information exchange. The most important prerequisite for this is a technically optimally equipped meeting room.
This is why Sennheiser has developed the ES1 Ceiling Audio Solution as a fully integrated conference solution. This meeting room bundle consists of the directionally aligned EdgeMax EM180 loudspeaker, the ControlSpace EX-440C processor, the PowerSpace P2600A amplifier and the TeamConnect Ceiling 2 ceiling microphone from Sennheiser. The entire ES1 Ceiling Audio Solution bundle is certified for Microsoft Teams and compatible with ZOOM.
A well thought-out meeting etiquette and a well prepared meeting room make conferences not only more pleasant for all participants, but also much more efficient. In the long run, an active meeting culture contributes to the success of your company.