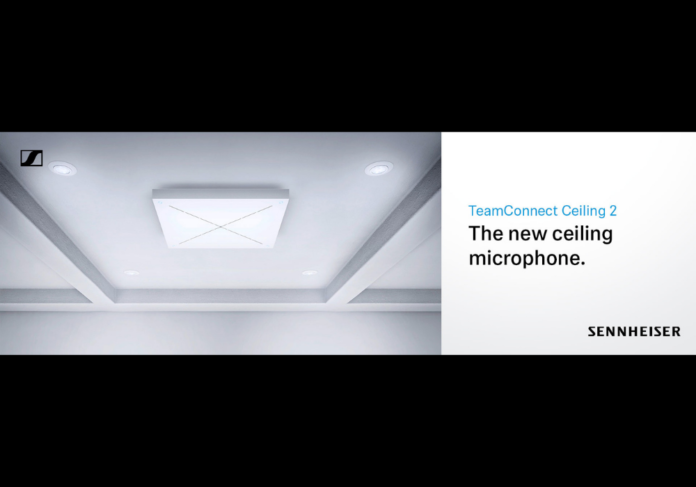 COVID-19 has arguably brought in a paradigm shift the way world presents itself; how people interact in life and business. Technology too has taken its lessons, and learnt to adopt to the demands of time and re-present itself in new mode- touchless, but tangible. While there have been many a tech solutions that have come in the last 15 months or so, one technology concept is here- as presented by Vipin Pungalia, Sales & Marketing Director, Sennheiser India.
…………………………………………
With the introduction of COVID-19 vaccines in the world, the life of people across the globe is gradually getting back to normal. However, over the past one year, the pandemic has made them aware of how rapidly viruses can spread, causing us to think about social proximity. As organisations are planning return to work strategies for employees, they are adopting a hybrid model with various guidelines, SOPs and considerations such as maximum room occupancy restrictions, wearing masks, social distancing guidelines, changing workplace designs, and technological decisions to make the entire process seamless.
Out of these considerations, one of the most important spaces that technology and building administrators will need to consider is the meeting room for employees to meet and collaborate. The pandemic has shown that there is a great deal of individual work that employees can accomplish at home. However, on the other side, several months of video conferences and Zoom fatigue has highlighted that there is no substitute for a face-to-face collaboration. It is increasingly apparent that the office will continue to serve a critical workplace function as a meeting space even in the post COVID-19 world.
Meeting spaces are imperative for business collaboration and the IT teams of various organizations are taking a renewed look at the AV technology to help support safe use of meeting spaces. The world is currently going touchless. A few examples of such touchless solutions are contactless payments, voice commands such as Alexa and Siri. In the meeting room, touchless AV too can take many forms. Organizations are preferring such touchless AV solutions that can be used without physically interacting or touching any shared community or public infrastructure.
For meeting rooms, the wireless collaboration technologies provide holistic touchless solutions that allow meeting-goers to connect to and use the technology without the need to physically touch or interact with any shared touchscreens or connect to plug and plug-in any cables dongles, or any other services. These technologies include wireless collaboration, content sharing or any video conferencing systems. Additionally, the voice collaboration in conferencing solutions allow voice-activated temperature, lighting controls, voice-controlled collaboration, and video conferencing technology with voice commands.
Case in point- Sennheiser's TeamConnect Ceiling 2 is a ceiling microphone that offers touchless connectivity for conference rooms. Additionally, with a free firmware update, TeamConnect Ceiling 2 has introduced a voice amplification system- TruVoiceLift which ensures clear audible in-room audio for boardrooms with many easily controllable features that make for a pleasant and clear listening experience. Also, depending on the size and configuration of the room, additional TeamConnect Ceiling 2 microphones can be installed as audience mics, thus creating a completely touchless microphone solution that reduces potential hygiene risks.
So, while the pandemic has accelerated the touchless AV solutions, the overall safety and hygiene standard and the evolving user experience will push the technology to create more meaningful experiences for organisations.
When the pandemic hit, organisations were faced with the immediate challenge of having to set up work from home solutions. When employees return to work, technology will play a key role in managing meeting room density, remote collaboration, room scheduling and occupancy – and technology that will undoubtedly play a critical role in creating a safe workplace that supports effective collaboration.
(Vipin can be reached at vipin.pungalia@sennheiserindia.com)