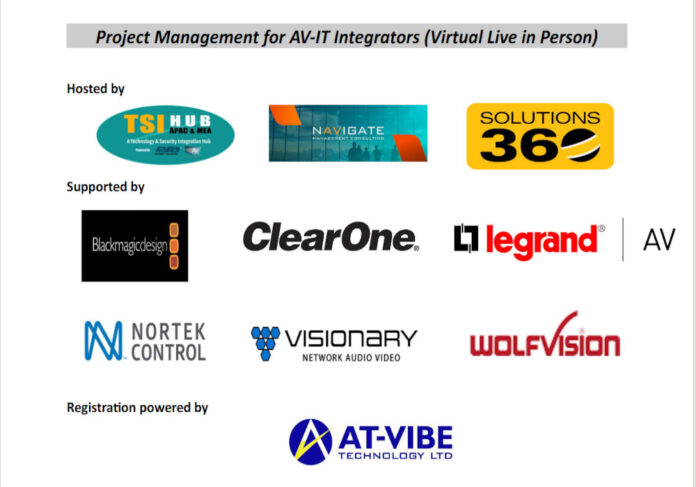 Here is an opportunity to upgrade your knowledge. This 4-session virtual course deepens the participant's understanding of the four major management phases of AV integration projects. The course applies not only to individuals in the Project Manager / Project Coordinator positions but also to those in Sales / Account Management, Sales Engineering, Installation / Operations, Lead Technicians, Service and support roles (Purchasing, Warehouse, etc.) within an organization.
The course provides insight and clarity into the authority and responsibilities associated with the key roles within a project: Client(s), General Contractors, Consultants, End Users, Sales, Engineers, Project Manager, Team members (Technicians, Programmers and Subcontractors), Purchasing, Warehouse, Finance and Service / Support.
The Course includes a discussion on the opportunities and challenges of managing multiple simultaneous projects and multi-country projects and on the different facets of an organization which must be in alignment in order to gain the full benefits of mature project management.
The course is delivered online over four weeks, once a week (Thurs 11am-2pm SGT) for three hours per session. Includes class materials and assignments. Those who complete the course can earn 15 AVIXA CTS Renewal Units.
The course is presented by Brad Malone MA, PMP, from ​NAVIGATE MANAGEMENT CONSULTING.
The virtual classes are all held in May with the first class kicking off on 5th May.
For full details and to register for the course click HERE.
Should you require more clarification contact Andy Tan of TSI-APAC at atan@tsiapac-hub.net