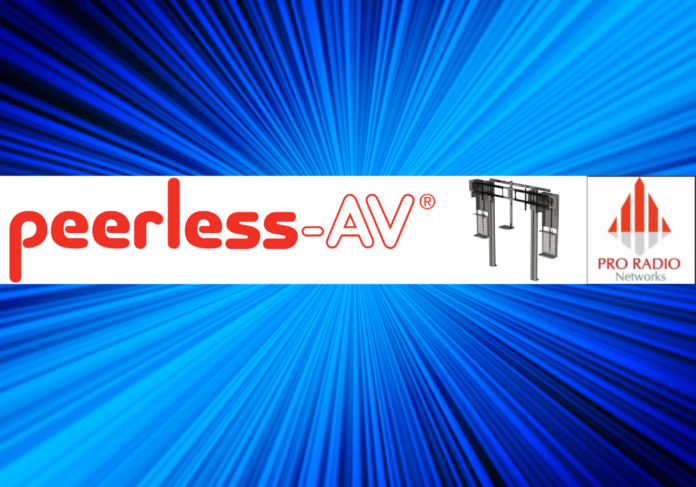 AV technology pioneer Peerless-AV announced the appointment of leading AV equipment distributor Pro Radio Networks LLP for the Indian market. With headquarters in Bangalore, and branch offices in Mumbai and Chennai, Pro Radio Networks serves resellers and integrators across all the major metropolitan cities. The distributor's reputation and long-standing relationships with Tier 1 consultants is exemplary and central to opening new specification and tender opportunities for Peerless-AV.
Year on year growth in the Indian market has resulted in the expansion of Peerless-AV's channel network and strengthening of local support. The Indian AV market is currently being driven by AV consultants and many multinational companies setting up in India approach consultants to help implement their technical infrastructure. Pro Radio Networks is ideally positioned to target these new opportunities, currently providing local support across most southern, northern and western regions of India.
"The partnership with Pro Radio Networks is already proving a mutual success, helping us to win many projects with multinationals moving overseas branches to major cities in India," said Keith Dutch, Managing Director-EMEA, Peerless-AV. "The distributor's good rapport with consultants will be a key driver for growth since customers will have access to our high quality, premium products backed by superior customer and technical support from a trusted local source."
"Peerless-AV is a valuable and complementary addition to our portfolio of AV brands and we are very happy to be selling all categories of the manufacturer's product range, with a primary focus on mounting and kiosk solutions," commented Raghavendra R, Business Head and Co-Owner of Pro Radio Networks.