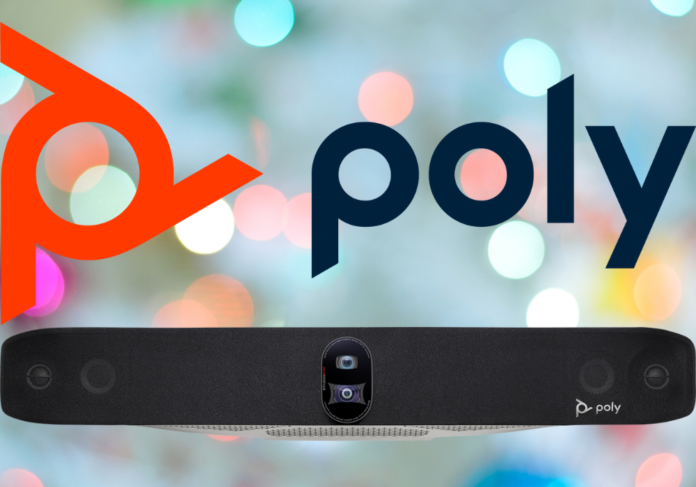 Enter new player or a renewed player into the potentially growing 'hybrid meeting' spaces. Poly, the erstwhile Polycom, recently launched its latest offering – the AI-driven, all-in-one Poly Studio X70 – that is claimed to bring a blend of form factor and experiential performance of razor-sharp 4K video and stereo sound to the meeting spaces.
………………………………………………….
With a sleek all-in-one plug-and-play design, the Poly Studio X70 promises to eliminate the tangled cables and IT headaches while providing robust audio and video.
Key features of the new Poly Studio X70 Studio include:
Dual cameras with 4K+ sensors
Two-way stereo speakers, luminium cone tweeters, and advanced bass ports
AI-driven camera array
NoiseBlockAI noise reduction technology
Seamless native experience on leading cloud video services
4K Video Bar for Smarter Hybrid Meetings:  The Poly Studio X70 video bar combines stunning design with sharp 4K video and boardroom-filling stereo bringing even large meeting rooms to life. Its all-in-one construction means the users can gladly trash all those annoying cables and stop bothering the IT/system administrators for help. And with its AI-driven video and audio experiences, the Poly Studio X70 turns any large-room video call into a hassle-free delight.
Lifelike definition with dual lenses and 4K sensors:  The Poly Studio X70 transitions seamlessly between wide-angle and narrow lenses, showing everyone in the medium and large meeting spaces in sharp detail.
Pinpoint-accurate speaker tracking and professional-quality group framing: Poly DirectorAI technology adds automatic tracking to create unparalleled video experience. It's like having a director in the room making sure everyone is seen clearly.
Top cloud video apps are built right in: Poly Studio X70 comes with native applications for key cloud video providers like Zoom. Native apps make it easier for users, with a consistent and familiar interface everywhere. The designers can as well combine Poly MeetingAI technology with partner platform features for a next level experience.
Custom microphones and stereo speakers deliver rich audio: Thanks to the two-way stereo speakers and advanced bass ports, the inmates of the space can enjoy a crystal-clear, boardroom-filling audio. More, the Poly Studio X70 delivers advanced 2nd-order gradient microphone array, which means a next-level audio experience, no matter which side of the call you're on.
Intelligent Insights, Scalable Management: Poly Lens software gives IT teams visibility and control over voice, video, and headset devices. Deploy, configure, update, and get valuable insights from one endpoint or thousands using one scalable platform. Poly Lens makes it simple: no heavy IT lifting required.
Poly video solutions make meetings a breeze. Users can explore cloud video apps for a full experience with all the features they know and love or can simply use standards-based SIP and H.323 compatibility to connect to different cloud video services throughout the day.