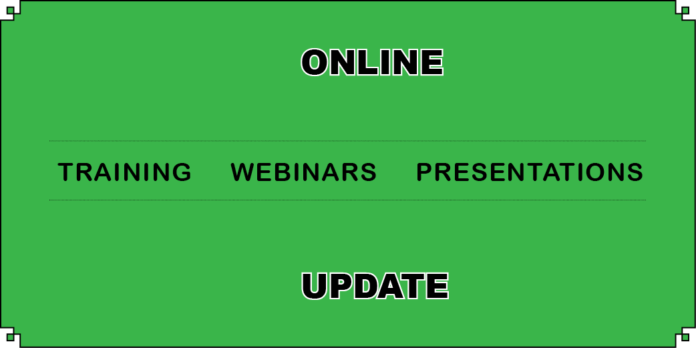 QSC Presents:
Distributed System Design (with EASE Address)
This step-by-step tutorial will show you how to build accurate system loudspeaker maps with EASE Address and QSC loudspeakers.
Day/Date/Time: Monday, May 4 at 9:00am PT / 5:00pm GMT +1h / 6:00pm CET +1h
Live Case Study Discussion: Overcoming UC & AV Challenges with Ecosystems
Hear how WellSky, a leading healthcare software solutions provider, used Q-SYS and Zoom in a massive UC & AV deployment.
Day/Date/Time: Thursday, May 7 at 9:00am PT / 5:00pm GMT +1h / 6:00pm CET +1h
There are more offerings this week from QSC:
– Q-SYS Reflect Enterprise Manager Walkthrough
– Q-SYS Architect Training
– Intro to MP-M Series Mixers and MP Install App
– Intermediate UCI Design
– Advanced Lua Scripting with Q-SYS
– Intro to Q-SYS Logic
– AV Networking Tips for Q-SYS
– Best Practices in Acoustic Echo Cancellation
– Zoom Rooms Controller with Q-SYS
To view the details including the schedule and to register click HERE
---
Genelec Hosts Subwoofers Webinar
The G*Connect Webinar focusing on Choosing the right loudspeakers will be hosted by Andy Bensley, Regional Business Development Manager at Genelec Oy.
If you find that choosing a loudspeaker that's a perfect match for your space is a daunting task, then you're not alone. Genelec gets many queries each week from customers asking for advice on which model would best suit their room, their creative process, and the way they listen to the material. So in this G*Connect webinar, Andy Bensley will guide you through the process – discussing your room size, your listening distance, and the type of content you create or listen to. He'll explain the different technologies we offer, how to "dimension" a system, and help you understand which models might be the most appropriate for you.
Day/Date/Time: Tuesday, May 5 will take place from 7:00 a.m. – 8:00 a.m. EDT
Register HERE
---
NEXO's Engineering Support Division continues its popular series of online webinars with an appetising menu of topics which will appeal to sound engineers working with all brands of professional equipment. NEXO is using Facebook Live on its popular channel to present these e-learning sessions, part of Yamaha's extensive Audioversity tuition resource.
Topics being covered this week include:
– Fundamentals Of Acoustics x 120 minutes in English with Nicolas Poitrenaud
– Introduction To NS-1 x 120 minutes in English with Nicolas Poitrenaud
– Directive Subwoofer And Sub Arrangement Design x 120 minutes in English with Nicolas Poitrenaud
– System Specifics And Integration x 120 minutes in English, with François Deffarges and Gareth Collyer
– Application Case: Performing Arts Venues x 120 minutes in English with David Hochstenbach
– Application Case: Sports Arenas And Stadiums x 120 minutes in English with François Deffarges
To participate in the webinars, please link to: www.facebook.com/TheOfficialNEXOPage/