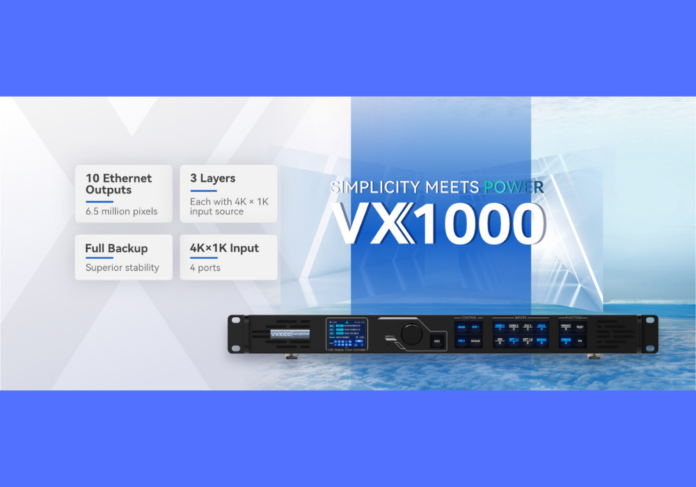 Do you often face a situation where a 6 network ports controller is not enough, but a 16 network ports controller is excessive? NovaStar's newest all-in-one controller provides the power of 10 1G Ethernet ports, just the right amount.
VX1000, the most suitable choice for medium-sized applications.
10 Ethernet ports controller is  just the right amount
10x 1G Ethernet ports of output provide 6.5 million pixels of loading capacity. A single unit can output a maximum width of 10,240 pixels, with a maximum height of 8,192 pixels.
High image quality, 4K with 3 layers
4K x 1K@60Hz high resolution input, 4K x 1K point to point display. 3 x 4K layers, free scaling for each layer.
One device, 3 working modes
Video Controller, ByPass, Fiber Converter, free switching between three modes
Complete redundant system for maximum stability
Support for redundant input source, system configuration, ethernet ports, and devices.
Providing total security from start to finish
Convenient control
The computer connects to the first VX1000 by Ethernet Port and cascades to other VX1000 by USB cable.
Additional Features
Ultra-low 1 frame latency
Long-distance optical transmission
3D solution
10 customizable presets