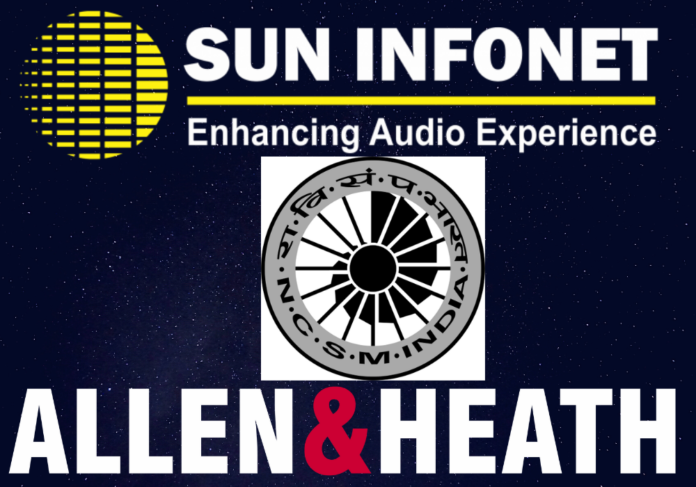 After a Covid enforced two-year closure, and with a full programme of events planned after reopening, the management at Nehru Science Center decided that it was time it brought its in-house audio system up to date, enlisting local audio consultancy OdBle to specify a system capable of serving NSC's needs well into the future.
"Nehru Centre Auditorium is a prestigious venue for the presentation of concerts, plays, conferences and other cultural events" commented an NSC official. "We asked OdBle to specify a mixer capable of the highest quality sound whilst retaining ease-of-use, and based on their recommendation we purchased the Allen & Heath Avantis."
Avantis is a 64 channel, 42 bus mixer built around the XCVI FPGA processing core, delivering 96kHz operation with ultra-low 0.7ms latency, and is compatible with the full Everything I/O range of audio expander hardware.
With a massive 206 square inches of screen space operating at 1080p Full HD resolution, Continuity UI offers a seamless connection between the physical controls and the displays: the faders react on touch to immediately highlight the active channels for instant visual feedback; the channel rotaries lets the user work gains or pans, then at the touch of a button, dynamically fold the display to show EQ or compressor parameters across the whole bank.
Each screen also features a FastGrab tab on the right-hand side, giving you split-second access to key freely-assignable parameters like aux sends, EQ, compressor and FX on the currently selected or specific channel.
The Avantis was called into musical action shortly after installation, mixing a show by renowned Marathi Singer Rahul Deshpande and his band for the annual Vasantotsav event celebrated throughout India.
"The in-house technical team enjoyed the on-site training we delivered and were quickly up and running with the console," says Jagdish Mutke, Senior Application Engineer at Allen & Heath distributor Sun Infonet. "The staff at NSC appreciated the improved audio quality and ease of operation with the new mixer. The Avantis' tag line 'It's a Small Step to a Giant Leap' seems very fitting for the upgrade at Nehru Science Centre!"
www.nehrusciencecentre.gov.in
www.odble.com
www.suninfonet.net
www.allen-heath.com