Mindstec Distribution – one of the leading Professional Audio Visual distribution majors in IMEA regions – has acquired AVDynamics, a four-year-old Indian entity that came into existence primarily to promote American IP-based control automation solutions major Aurora Multimedia in India.
……………………………………..
By virtue of this acquisition, Mindstec has also acquired the distribution rights of Aurora Multimedia products, I-Light and Onelan brands in India. It may be noted that Mindstec is already distributing Aurora products across the South and North Asia regions, and this latest acquisition apparently fills the gap between both the regions.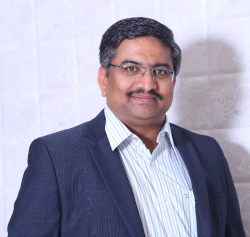 "It's a carefully thought decision," said Nataraju Upputuri, the hitherto Director of Aurora Multimedia India, who relinquished his position following the acquisition. "It was the best decision possible in the given situation."
According to him, having strived the toughest of times induced by COVID-19, it was only logical to pass the brand Aurora and AV Dynamics Company on to someone with a wider and complementary market network to consolidate the business.
"We had a fairly satisfactory journey for four years since inception in 2017, and come COVID-19, the pandemic rendered the market topsy-turvy," Nataraju said. "In close and long deliberations with Aurora headquarters, we had a consensus that the business be passed on to Mindstec who had already been distributing Aurora across South and North Asia regions."
Mindstec, with its arguably larger market network and complementary competencies, is taken to infuse the needed energies to lead the business on growth path.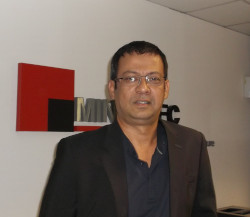 "Taking just the brand into our portfolio didn't justify the logic, since we already have it," said Syed Abdul Wahab, CEO of Mindstec Distribution.  Talking to SI Asia from Dubai (Mindstec headquarters) Wahab clarified that they also needed trained technical support and after sales service support staff to promote it aggressively. "We therefore acquired the AV Dynamics Company as such along with the staff who worked for Aurora solutions support."
According to the Mindstec chief, promoting a brand with readily available trained technical and service support personnel will bring many advantages; AV Dynamics built those competencies which is a great plus. However, it was struggling to survive the conditions while Mindstec had the wider market coverage network to complement the efforts.
"So, it's a win-win situation for both of us," he said.
However, the acquisition of AV Dynamics relates and concerns only with regard to the distribution of Aurora Multimedia, iLight and OneLan. There was one other brand INOGENI that AV Dynamics had with it has been retained by Nataraju who set up a separate company to pursue them forward.
(Read related news: 'Nataraju Upputuri on a New Journey')