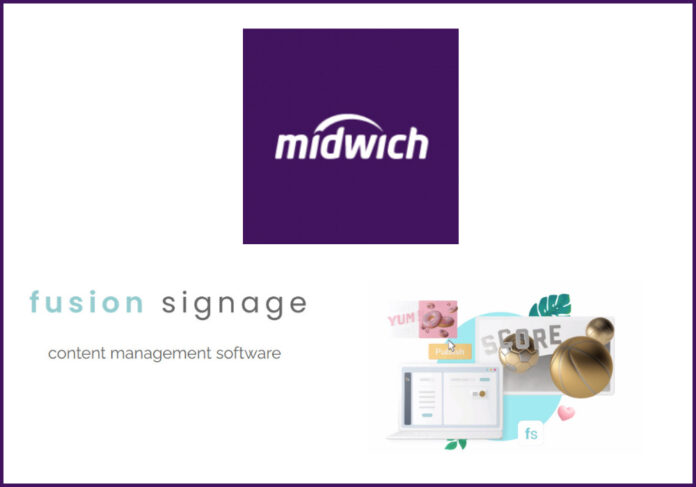 Midwich welcomes Fusion Signage to the family of brands distributed by the company across Asia Pacific Region.
Based in Brisbane, Fusion Signage is the brainchild of husband-and-wife team, James and Emily Ingram, who co-founded specialised digital signage and design agency, Prendi, almost 10 years ago. Six years later, they now offer a way for businesses to manage digital signage content in minutes, at a fraction of the cost.
Fusion Signage CMS offers exact and streamlined tools to assist businesses with elevating their relevance, customer experience and bring excitement to audiences in an affordable, flexible solution with an emphasis on functionality.
Designed with ease-of-use in mind, Fusion Signage is a cloud-based product with features based on feedback from end users and an intuitive interface built to be simple, yet powerful. Businesses may schedule content in advance and deliver automatic updates, as required.
Midwich offices across Asia Pacific are taking orders for Fusion Signage licenses immediately.