[su_image_carousel source="media: 15431,15432,15433″ limit="34″ controls_style="light" crop="none" columns="3″ align="center" captions="yes" dots="no" link="lightbox" autoplay="4″ speed="slow" image_size="full"]
Microdata was founded in 1980 by Mariano Ang, Jr. initially offering photo supplies such as cameras, films, chemicals and photo papers. A chance introduction to 3M Philippines saw Microdata become a distributor of 3M microfilm products. After some successful business transactions, Mr Ang decided to shift the business from selling photo supplies to microfilm supplies. However, after a few years, 3M Philippines was shut down, and Mr Ang had to find alternative brands. In his search for new suppliers, he encountered Telex and Gakken who were selling OHP projectors. Microdata used these projectors for presentation to clients. Many customers were impressed with the presentation method and started to also inquire about the projectors, which led to a natural transition for the company to go into audio-visual.
That was the start of Microdata's deep involvement with the AV industry in the Philippines. The company has over the 40 years grown exponentially in terms of solutions represented and services provided. Other than its four storey HQ in Metro Manila, the company also has full-fledged offices in other urbanized areas.
Currently, the company has a headcount of 200 employees servicing hundreds of customers within the Philippines.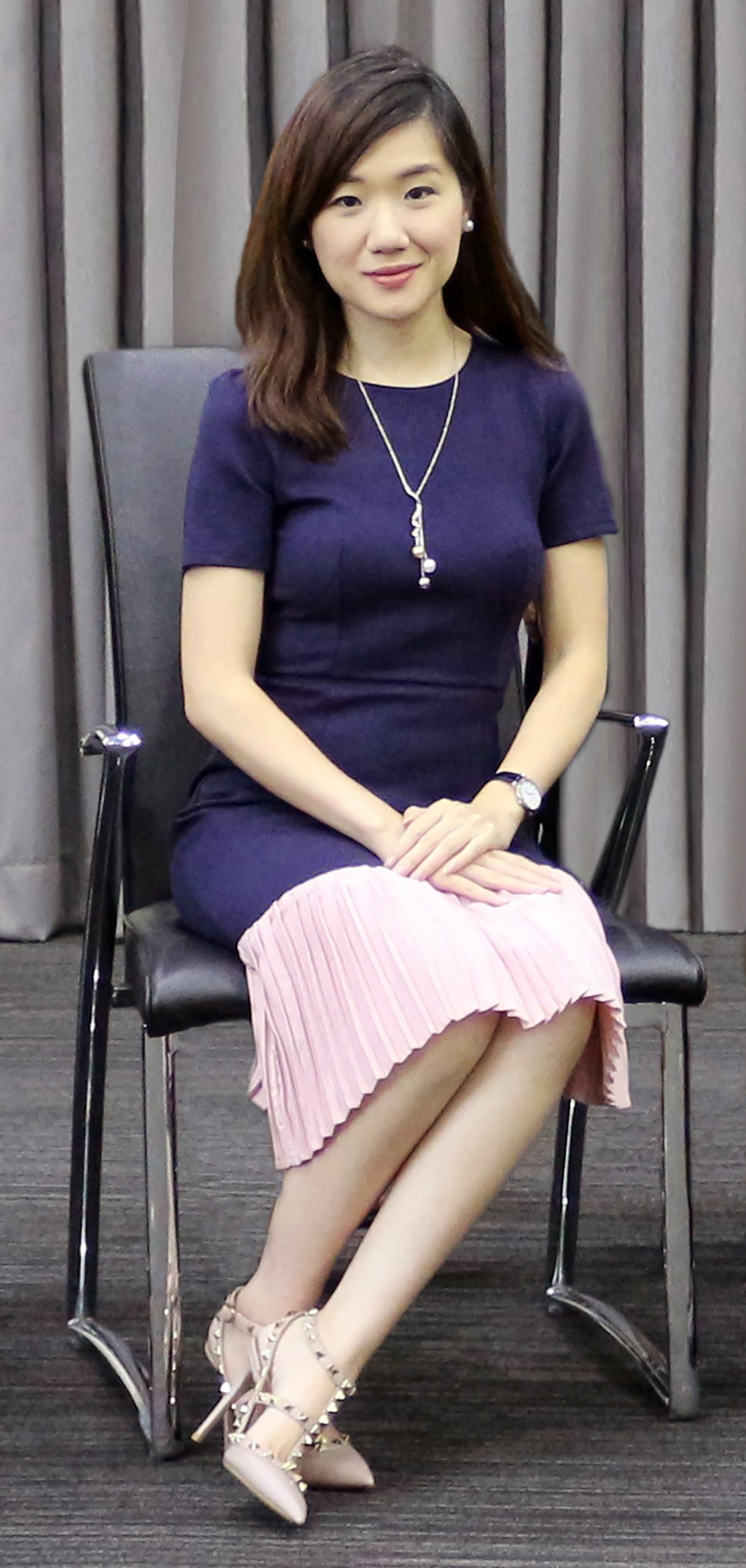 SI Asia connects with Adeline Ang who is the newly appointed President and daughter of Mariano Ang Jr. about the company's growth and success.
SI Asia: Congratulations on your new appointment. Can you provide us with a little more insight about Microdata's entry into the AV spectrum?
Adeline: Thank you. If you look at our brief history, the company's evolution is because of the different partnerships we have had with the brands we carry. One of the significant developments included our partnership with Sanyo Philippines where we were appointed their exclusive distributor for their projectors from 1997 to 2012 until Panasonic acquired the brand. We were then, as a natural course appointed by Panasonic to represent their solutions that included CCTV, professional display and projectors. We were also appointed as an exclusive distributor for Tandberg video-conferencing solutions. When Cisco acquired Tandberg we became a Cisco legacy partner. We are one of the very few Tandberg distributors in Southeast Asia to have continued to be a Cisco partner. With support from Cisco, our company evolved into offering IT solutions focused on data centre, routing & switching, network infrastructure and other related solutions. As our company's reputation grew, more brands knocked on our doors and that has allowed us to offer comprehensive and diverse solutions for our clients.
SI Asia: What are the areas of solutions being offered by Microdata currently and some of the brands being represented?
Adeline: Currently, we offer critical communication systems on top of microfilm, A/V, IT and digital documents processing. Microdata is also a partner of other world-renowned brands such as Bosch, Samsung, LG, NEC, Extron, Hytera, Sanako, Crestron, DAMM and many more. I am pleased to say that we continue to provide services and support to our microfilm clients from the earlier years. We now also offer digital scanning, archiving and processing of documents for government institutions and private corporations as well as banks, schools and libraries.
SI Asia: What do you feel sets Microdata apart in this field?
Adeline: Being one of the pioneers in the local setting for the A/V industry, we started at a time when people did not understand what "audio-visual" meant. Back then, only multinational companies had the budget and the vision to invest in presentation equipment. There were also just a handful of suppliers offering these products and services, so naturally, we were considered as experts in our field offering end-to-end solutions from design, supply, installation and after-sales support. We functioned as a hybrid distributor and systems integrator wherein we catered to re-sellers and also supported our clients directly. We continue to offer this end-to-end service at no extra cost to our clients despite the surfacing of specialized companies offering design consultancy, project management, procurement and general contractor services which have changed the environment.
We also evolved, as we not only focussed on audio-visual, but also various solutions making us versatile and thus being able to address a bigger scope of our clients' needs.
SI Asia: How does the company operate to maximise its effectiveness?
Adeline: As mentioned earlier, we have several focus areas so the company is subdivided into several business groups which are run independently from each other.
1. Education – interactive whiteboards, language learning, robotics
2. A/V – projectors, displays, discussion systems, command & control centres, etc.
3. IT/Network – collaboration, data centres, routing/ switching, etc.
4. Radio – tetra radio system, critical communications and command & control
5. Document processing – microfilm and digital document processing
6. Technical maintenance services – preventive maintenance services
SI Asia: What are some of the key milestones of the company?
Adeline: I would say that our appointment as a Cisco partner and as a Panasonic partner has really broadened our portfolio and allowed us to get larger projects. I have to reiterate that CISCO's appointment in 2010 helped us to sell other IT solutions aside from video-conferencing which has become an integral aspect of our business. One of the bigger projects that we were involved in and are proud of was the award by Globe Telecom in 2012 to fulfill all the AV requirements for their new building which included room automation, digital signage, boardroom and town-hall display systems. In 2013, we were also awarded by the Department of Defense for the nationwide deployment of telepresence and command center.
In 2013, we became a partner of Motorola that helped jump- start our involvement in the critical communications segment. In that same year, we were involved in the first phase of Department of Information and Communication Technology's (DICT) initiative to provide free internet for everyone. We were given multiple awards in the ASEAN region by Cisco for this project and was part of the Winner's Circle. Our experience with the first phase of the project made us more confident and landed us the 3rd phase of the DICT's initiative.
In 2015, we were awarded the tetra radio systems project by Solaire Casino & Resorts and City of Dreams Casino. In 2016, we were also involved in the multiple simultaneous projects for the expansion of Google in the Philippines as well as the set-up of the new office for Baker & McKenzie.
In 2017, we focused on our corporate and global clients landing us deals for the upgrade projects for Unilever and a few others.
In 2018, we supplied and installed 32 laser projectors for the first 3D mapping restaurant (SIX doors) in the Philippines. It was an interesting project wherein our projectors were used for an interactive dining experience that no one has seen before in the country. We were also involved in the expansion project of MRT (metro rail transit) by providing radio systems for the new trains.
In 2019, we continued to serve our global clients such as Google, Manulife, Global Payments, among others and humbled that they continue to trust us. In addition, we were also awarded the AV package for six floors of Dexcom's new office in Bonifacio Global City.
SI Asia: How did the company go about its celebrations this year amidst the restrictions and what is your thoughts about the future?
Adeline: We had planned months ahead for a big celebration but unfortunately we had to avert our plans due to COVID-19. However, that did not stop us from commemorating our 40th anniversary. Being a Cisco partner, we used Webex to host a virtual party with all of our employees. It was definitely a celebration to remember!
The future of the economy is unclear, but the company's mandate is clear. For 40 years, Microdata has gone through many crises, and we were able to overcome it all. This will also be one of them. We are resilient. It is good that we are in the business of technology. Our products and services are relevant now more than ever to the community, and this is how we will overcome this challenge.