The 17th G20 Heads of State and Government Summit will take place in November 2022 in Bali, Indonesia. As a strategic multilateral platform connecting the world's major developed and emerging economies, the G20 Summit will be widely anticipated and concerned by the world in the current complex international political and economic environment.
At present, the G20 Summit has already held meetings of the preliminary working groups and other meetings, covering a wide range of areas such as trade, investment, finance, and education.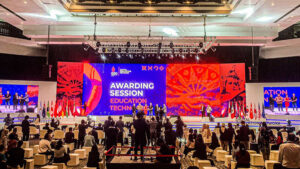 YES TECH's star product, Magic Stage, was used to create the giant LED screens as the venue's background for the series of G20 meetings, with a multi-point layout to present the full coverage application of LED display in the venue.
Magic Stage LED Displays offered participants of the various conferences an excellent display with highly stable operation highlighting agendas, live broadcast of the event, remote connection and other screen content.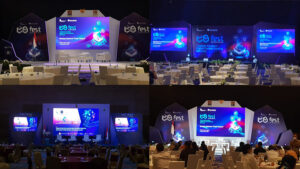 The theme of this 2022 Indonesia G20 summit is "Recover together, recover stronger". YES TECH, with its superb display technology strength, is supporting this summit; this is after supporting the 2019 Japan G20 summit. Magic series LED display again shines on the global stage with its high specification.