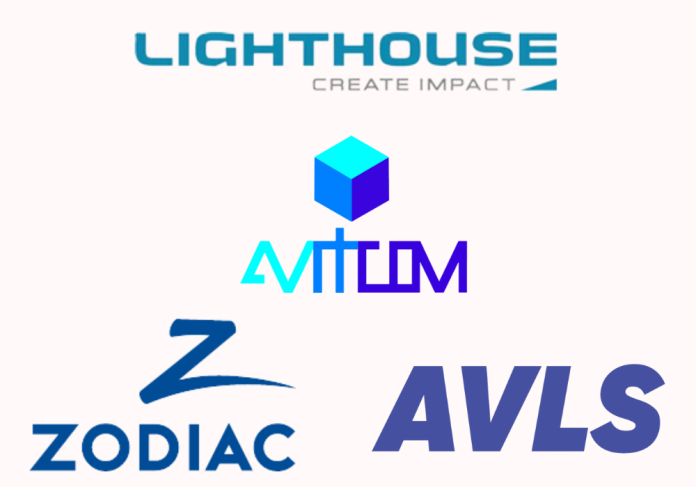 Late last year Lighthouse Technologies announced it partnership arrangement with Hitecindo Kharisma (M) Sdn. Bhd for Malaysia. The company has quickly followed it up with more partnership announcements.
For Singapore, Lighthouse has announced its partnership with AVITCOM System Pte Ltd (AVITCOM), a leading AV service provider on LED display solutions across Singapore market.
This partnership provides AVITCOM with exclusive distribution rights to Lighthouse's wide variety of trusted indoor and outdoor LED video display solutions to customers in Singapore.
AVITCOM, with over 15 years of operating history in Singapore, shares the same customer-oriented business value as Lighthouse and always strives to deliver products and services of best quality to exceed customers' expectation. It is therefore a perfect company to represent the products of Lighthouse.
"We are excited to partner with AVITCOM, as this collaboration is a step towards making Lighthouse's products and services more accessible to our Singapore customers," said Peter Chan, CEO at Lighthouse.
"Lighthouse has a wide range of products, and their professional services and consultation will help us expand into other markets," said Kelvin Teh GH, CEO of AVITCOM. "We are impressed with Lighthouse's excellent product quality and advanced technologies and engineering, which will enhance our branding in the LED industry" Kelvin Teh reiterated his excitement about the collaboration.
Lighthouse has also signed a distribution agreement with AVLS – the largest audio-visual solution provider in the Philippines for its wide variety of trusted indoor and outdoor LED visual solutions.
"We are delighted to partner with AVLS, whose professional solutions on audio-visual are well regarded in the market," says Peter. "Our strategy is to expand the opportunities to reach customers who are seeking a premium audio-visual experience, collaborating with professional partner to deliver best in class LED video display products and services."
"The partnership provides AVLS with Lighthouse's wide variety of trusted indoor and outdoor LED product options and offers a series of best-in-class design, products, installation and ongoing service. Furthermore, we can unite the best to extend the innovative audio-visual solutions with AVLS's AV technology to corporates, schools, hotels and government institutions in Philippines."
"We are thrilled to serve as an official partner of Lighthouse," said Ms. Allieta Cue, CEO at AVLS. "Together, we'll forge advanced, world-class standards of Visual Solutions in the Philippines."
In Vietnam, Lighthouse has announced a distribution agreement with Zodiac Investment Corporation (Zodiac), one of the leading audio visual system integration companies with over 30 years of experience in the Vietnam market.
Founded in 1991, Zodiac is recognized as the country's leading high-tech products distributor and audio visual solution provider. It has completed numerous installations in various market segments including but not limited to education, government and military.
"Vietnam is one of the fastest growing markets in Southeast Asia nowadays. This agreement with Zodiac enables Lighthouse to open up a significant market opportunity in the region. With Zodiac's dedication to provide innovative technologies and top-notch audio and visual solutions to customers, we believe this partnership can successfully bring our best in class LED video display products and services to the customers in Vietnam," says Peter..
General Director Tat Dat Nguyen from Zodiac said: ''We are excited to be working with Lighthouse and I truly believe that our clients will benefit from this partnership. Lighthouse has developed an outstanding reputation for LED video display technology and total service and support. As a partner of Lighthouse, we are aware of our responsibility and will try our best to make sure that this partnership will be fruitful."