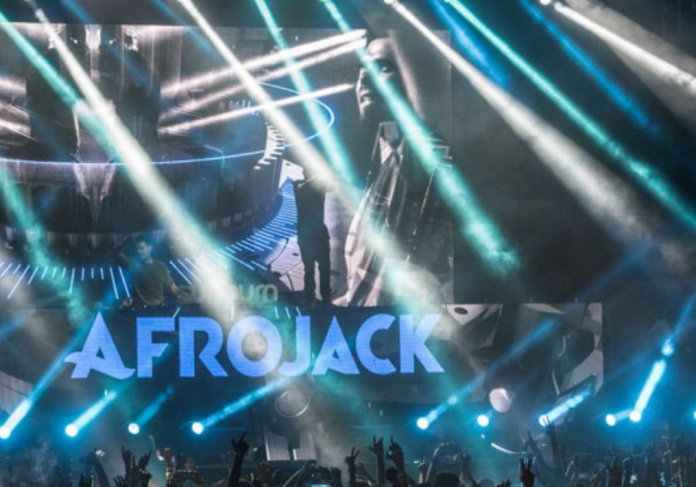 J Davis Prosound & Lighting – the Bengaluru-based leading provider of professional sound, lighting, video and trussing solutions – recently announced expanding its physical presence with brand new office set-up in Chennai. The initiative is in keeping with the ever-evolving event entertainment technology demands from the southern metropolis which had been growing exponentially in recent times.
…………………………………………………
Widely recognized as one of India's premier sea-ports, Chennai has also recently been heralded among the top two Indian cities to live in – an accolade that could be attributed to the city being a major hotspot for India's recent industrial, technological and entertainment boom.
"Feeding off of our rich history and legacy of over 40 years of commissioning some of the most illustrious events that have took place in India – J Davis Prosound & Lighting has always aspired to expand its presence by establishing branch offices in key market cities across India" shares Santana Davis – Managing Director of J Davis Prosound & Lighting.
The company has built a credible competency of providing superlative professional entertainment technology solutions for live events of all scales and sizes across the country. It boasts of an inventory of international standard of professional audio, lighting, AV solutions & trussing products. The company has successfully commissioned technical solutions for some of the world-renowned artists like Iron Maiden, Bryan Adams, Yanni Tour of India, Carlos Santana, Armin Van Buuren, Swedish House
Mafia, Richard Marx, Backstreet Boys, Afrojack, Slash, Tiesto, Slayer to name a few and plethora of Indian artists (Bollywood as well as Indian Classical; in addition to several of India's leading music festivals, Fashion Shows, Corporate events, TV shows and more.
Additionally, the company has also successfully transitioned into providing team of highly skilled engineers and technicians for a wide spectrum of small format events, corporate conferences, galas, weddings, and other such social gatherings.
According to him, Chennai has grown over the years to become a very popular destination to host large scale concerts and bespoke events like luxury conferences, boutique weddings etc.; it's been offering exciting opportunities to tap the broadcasting market too as it hosts several popular local and national TV channel stations.
"Though we're a Bangalore based company, we've been fortunate to commission some of the most prominent events in Chennai," explains Santana as he highlights a few memorable events like Illayaraja, MS Vishwanathan, Yanni, and Afrojack, in addition to a slew of Television Events for Jaya TV, Sun TV, Star Vijay; among several other corporate and social events – both large format as well as small format – that J Davis Prosound & Lighting has commissioned over the years in the city.
"As a comprehensive solutions provider, J Davis Prosound & Lighting's existing portfolio of services perfectly meets the requirements of all the aforementioned client applications, we can always procure resources from our Bangalore office owing to its close proximity to Chennai, or choose to collaborate with our vast network of local service providers whom we've shared a very healthy working rapport since years," Davis elaborates. "All of these points align perfectly; and that is why we chose Chennai to set up our first official branch outside of Bangalore."