Barco, a global leader in professional visualization technology, released its new LED solution that completes its next-generation LED portfolio (alongside TruePix). This new series offers superb image performance and great colour quality, powered by Barco's Infinipix Gen2 processing. For LED video walls that require high-impact visuals, the NT series goes beyond expectations.
Because an LED video wall is only as good as its image processing, Barco has developed Infinipix Gen2. This powerful solution makes sure the on-screen content looks at its best. With no visual distortion, low latency, perfect syncing and no tearing, the NT series therefore offers a high-quality viewing experience for all types of content. Colour accuracy is maintained at every level of brightness, and low latency powers perfect video and lip sync performance. Furthermore, bullet-proof data and power redundancy options ensure maximized uptime and uninterrupted performance.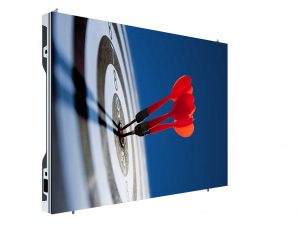 Slim design for easy installation and maintenance
To facilitate the deployment and maintenance, the NT series features Barco's installation mechanics. The Video Wall Manager software makes sure the tiles are automatically configured, which makes the installation process a lot easier. Furthermore, the thin tile design also lowers the footprint, broadening the possibilities for different locations and complies to the ADA requirements for accessible design. This includes auditoriums, lobbies, boardrooms, control rooms, museums and television studios. Being front and rear accessible, the tiles can be easily removed for maintenance in line with the application operations.
Connected and protected for reliability
Barco's cloud-based Video wall Management Suite allows staff and managed service providers to continuously monitor all vital parameters of NT LED video walls from a remote location. The easy user interface helps ensure possible problems are solved quickly and downtime can be prevented. By the way, this same solution is compatible with all of Barco's new generation of video walls (LED, LCD and rear-projection), including TruePix, Barco UniSee, and RGB Laser ODL.
"The NT series is a great addition to Barco's next-generation LED products," according to Sander Buys, product manager. "It brings all the performance and reliability of superior LED to a greater number of applications in different segments. We look forward to seeing them in action."
Catch the new NT series alongside an installation featuring Barco's flagship TruePix LED solution, which is from now on also available with remote power supply, at Booth 3D400.