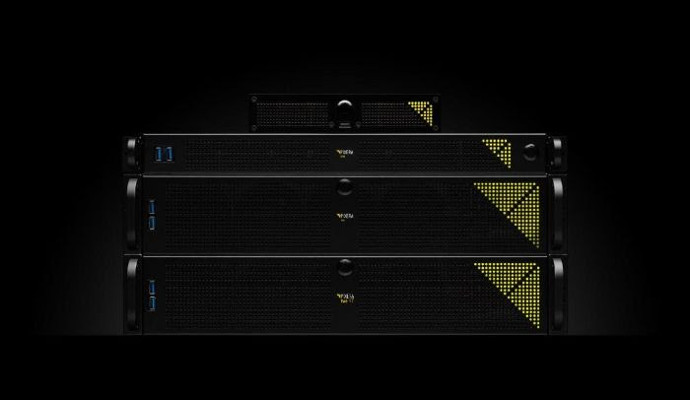 AV Stumpfl will present their latest projection screen products and a v1.6 preview of their next-generation media server system PIXERA, at ISE 2020 in Amsterdam.
PIXERA is a multi-award winning 64-bit system for real-time media processing, compositing and management, built around the key theme of usability. A radical new interface enables even first-time users to intuitively understand the main software mechanics.
AV Stumpfl's PIXERA combines an extremely powerful render engine with a revolutionary GUI approach.
Since its general release in 2019, PIXERA has won numerous prestigious industry awards and is being supported by a rapidly increasing international user base.
AV Stumpfl's GmbH CEO Tobias Stumpfl commented on the system's successful introduction: "It's wonderful when old industry friends enjoy and support our new products, but to see the amazing enthusiasm of completely new users we only just met in the last twelve months is a uniquely gratifying experience.
PIXERA may be a comparatively new system, but the high speed with which we implement user feedback makes me really proud to have such a great team."
Some of the highlights of the new and upcoming PIXERA features that will be presented at ISE include:
Live Preview Editing: This powerful feature lets users edit timelines in the preview window while the output shows content from a different section of the timeline. This allows changes to running shows to be previewed by the operator and then blended into the output on the fly.
Game Engine Integration: PIXERA will be able to natively host both Unity and Unreal game engines. This gives users the ability to use projects they have created with these powerful authoring and rendering environments.
Dynamic Softedge: A softedge blend can be calculated automatically per frame, using the projector and screen information. This leads to a very quick setup time for static surfaces, as well as giving users the ability to use blends on moving surfaces.
Direct-API Tracking Support: A new area of the PIXERA API gives more direct access to objects as they are rendered by the engine, making it possible to realise advanced tracking scenarios.
In addition to showing exciting new PIXERA software features, AV Stumpfl will also present the new PIXERA two RT hardware, as well as PIXERA mini, PIXERA one and PIXERA two.
PIXERA two RT
Built to fit into the same compact chassis as the popular PIXERA two server, the new PIXERA two RT server offers even more processing power for ultra demanding real-time graphics projects.
An incredible rendering performance combined with breath-taking NVMe (non volatile memory express) read speed of up to 10GB/s make it the fastest comparable media server on the market.
The PIXERA two RT allows for the playout of six simultaneous uncompressed 4k60 8-bit streams or four uncompressed 4k60 10-bit streams.
ISE visitors will be able to enjoy a short video design and projection mapping show at the AV Stumpfl stand, courtesy of the award winning Portuguese creative studio OCUBO, who created the content especially for the ISE 2020. PIXERA (watch) will of course be used as the stand's mapping and playout system.
AV Stumpfl will also show ISE visitors a variety of their acclaimed projection screen systems, perfect for displaying high resolution content, including 4K and 8K projection setups.
One of the most exciting screen system innovations is without doubt the AT64-SHIFT screen system leg (watch). With the AT64-SHIFT, it's possible to assemble a large mobile projection screen in minutes and to adjust its height in a matter of seconds.
No extra measuring is needed to ensure that the frame is level, due to a clearly marked height scale.
Based on the same principles as the revolutionary T32-SHIFT, the AT64-SHIFT projection screen legs can be used for much larger mobile projection screens and are compatible with all mobile AV Stumpfl screen systems.
AV Stumpfl GmbH will exhibit at the ISE show in Amsterdam at stand #1-H5, 1-H10.