With the brunt of the Covid-19 pandemic almost behind us, a new report by Research Dive has forecasted the Asia-Pacific Meeting, Incentive, Conference and Event (MICE) industry to hit $501.3 billion by 2028, growing at a CAGR of 6.7%. The report attributes the growth to Asian nations having undergone speedy globalization, executing significant infrastructure development, and the recovery of the hospitality and tourism industry.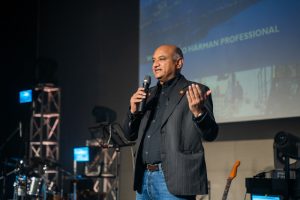 "Now that MICE and live entertainment are back in full swing, we felt it was the perfect time to host the HARMAN Connect Day 2022 in Hanoi and showcase many of the new products that we launched during the past two years," said Amar Subash, Vice President and Managing Director of HARMAN Professional, Asia-Pacific and India.
The first HARMAN Connect Day 2022 took place at the InterContinental Hanoi Landmark72 hotel on November 9, 2022. The event welcomed hundreds of guests representing dealers and system integrators that offer solutions for professional audio, video and lighting systems in Vietnam. There was a series of product demonstrations showcasing the latest technologies from HARMAN brands like JBL and AMX catering to a wide range of industries such as government, education, live entertainment and hospitality.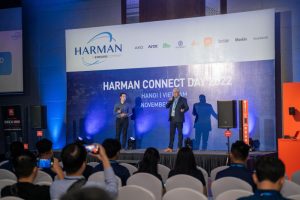 HARMAN's Channel Sales Director for Asia-Pacific, Nick Screen, revealed HARMAN's post-pandemic growth plan involves investing resources in Southeast Asian countries, with Vietnam as a key focus market. Two projects recently equipped with HARMAN audio solutions include C.P Group's office in Bien Hoa 2 Industrial Zone, Dong Nai province and the five-star Hyatt Regency Nha Trang hotel.
HARMAN is anticipating the need for more infrastructure upgrades and development opportunities in Vietnam, given the positive market indicators such as GDP growth forecast to increase from an estimated 2.6% in 2021 to 7.5% in 2022. At the same time, after the pandemic, the tourism and entertainment sectors are also steadily recovering. Moreover, the upcoming festive season is expected to provide an additional boost to the economy.
Product Strategy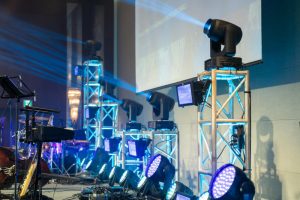 Maintaining steady investment in research & development, even amidst a pandemic, has led to HARMAN refreshing a big part of its professional products portfolio over the last two years. The global manufacturer of leading brands started with Martin Lighting, a brand which covers architectural & stage lighting, launching the MAC Ultra, which is now their flagship fixture.
Following that, HARMAN's focus switched to the JBL portable PA category, refreshing the EON One all-in-one column PA and expanding that range with the PRX One column PA. The company continued on this growth streak by launching the next-generation models of two of their most popular loudspeaker families – the EON700 Series and the PRX900 Series.
For the Tour & Performance Audio category, HARMAN launched the JBL SRX900 and the A6, completing the JBL VTX A Series just in time for the return of concerts and large-scale live performance events.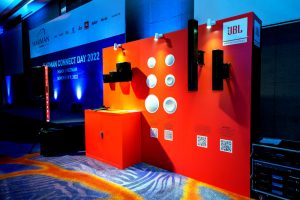 The JBL Install category also saw new models being added to the Control Contractor Speaker series, with more announcements expected in early 2023.
Next, HARMAN will be focusing on their Video and Controls portfolio. Before the end of 2022, you'll see new products coming out of the AMX side.
The Five-year Strategy
During the pandemic, HARMAN recruited a domestic resource in Vietnam to focus on product training while building out a wide distribution system of proficient business partners that are mobilized to provide local support on product specifications and solutions for sizable projects.
HARMAN intends to continue to grow their coverage in Vietnam across 64 provinces, to fill in the gaps, and effectively collaborate with local providers to offer optimal products and timely support to their customers when needed.
While many professional audio, video, and lighting manufacturers are still facing challenges in delivering their products due to the supply chain disruptions caused by Covid-19, HARMAN has caught up with the pre-pandemic supply capacity.
Amar added: "Being a subsidiary company of Samsung definitely puts us in a better position when it comes to negotiating with our supply chain. We are also prepared to invest in spot buys and air-freight of microchips and raw materials to our production facitilities, when necessary."