DigiBird UniStream: Consolidated Building Management through LAN and WAN.
Marina Bay Financial Centre (MBFC), with Towers 1, 2, 3, and One Raffles Quay with 50 floors, in Singapore, will soon be under one command centre at the basement of MBFC.
DigiBird has partnered with the distributor Simply Connect and Platinum SI, 3S Communication, to design an Intelligent KVM and Video Wall over IP solution to meet the requirement of the building management company.
Managing four neighbouring Towers with four independent teams was always a concern of the management company as it was an inefficient use of resources. This is especially true when there is a shortage of human resources during the pandemic. Building managers must physically attend to every issue in each building without a consolidated and efficient monitoring and communication solution.
With MBFC's LAN across three towers, the concern now is on how to integrate the One Raffles Quay management system under one command centre. DigiBird proposed its UniStream series that can support the lowest bandwidth over WAN to greatly reduce overall cost in implementing leased lines from telco.
The proposal was presented in detail on how the four towers' management system can be consolidated with LAN and WAN. The solution was designed focusing on user experience, that all operation is based on GUI; the non-text-based design provides an extremely user-friendly experience for users to operate visually with simple mouse clicks. Preview feature, Quad or single view on a single monitor with one keyboard mouse able to control 12 computer sources over three monitors simply by mouse-over. Any new staff is able to easily acquire the operation knowledge instantly to take over the system.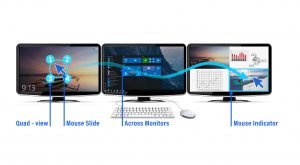 The solution provides better ROI, high availability, zero training cost, and efficient resource utilization that addresses all stakeholders' concerns.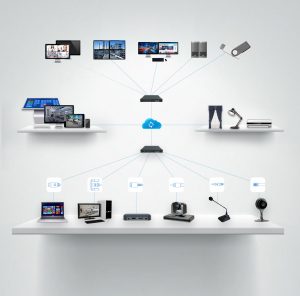 Despite having a contented proposal, the management company did call for submission from different vendors and finally awarded it to DigiBird. The implementation stage will start in Q1 2023.
A DigiBird spokesperson comments, "We can hardly wait to see the completion of the whole project using our cutting-edge system."