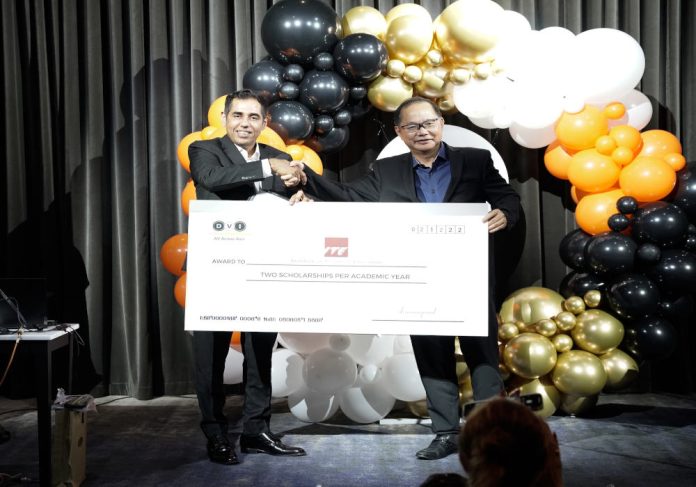 Home-grown Audio-Visual system integration company D.V.I Solutions Pte Ltd (DVI)
has announced that it will enter into collaboration with the Institute of Technical Education
(ITE) to enhance ITE students' technical competencies in courses relating to audio-visual
integration and IoT through scholarships and internship programmes by establishing the DVI
Scholarship as part of its 20th Anniversary Celebrations.
The 5-year agreement, with a total estimated value of over SGD 20,000, will see DVI
providing two annual bond-free scholarships worth SGD 2000 each to two ITE students, as
monthly allowance, from courses relating to audio-visual and IoT yearly. It will be awarded to
Singapore citizens or permanent residents who are studying full-time at ITE and have
performed well academically with a minimum GPA of 3.
DVI Director, Chris Chong, said, "Singapore has been good to us, and we want to give back
to Singapore in a meaningful way, not just financially but by working with ITE to mentor the
next generation of AV and IoT professionals". This initiative will provide the much-needed
skill set with hands-on training in the area of Enterprise Audio-Visual capabilities as more
businesses move into the hybrid work model in the post-covid New Normal.