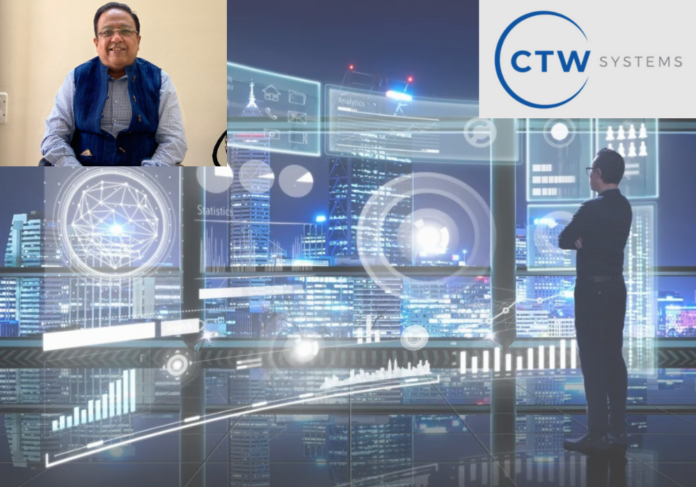 COVID, or otherwise, for a few years now, it's been building businesses for future sustenance; and potential entrepreneurs have been exploring various opportunities to evolve models of sustaining businesses even as they create experiential value-adds for people in general, and users in particular. Here is a latest case in a point.
Shyl Kumar Balu – who actually doesn't need an introduction to the AV industry ranks in India – is on a new futuristic entrepreneurial embarkment. Gauging industry's increasing entwining with the Internet of Things (IoT); its current potential and promise for the future, he recently set up an enterprise of his own – CTW Systems – with a clear focus on IoT.
SIAsia quickly caught up with SKB – as Balu is fondly called by the industry ranks – to know what exactly was his ideation, the new entity would be all about.
…………………………………………………
Shyl Kumar Balu – a much familiar name in Indian audio-visual industry – is on a new journey. This time- with an inter-domain migration, and a futuristic focus.
The veteran AV professional of over two decades of diverse exposure and expertise, has set up a dedicated enterprise, with a "clear focus" on developing/providing Internet of Things (IoT) solutions for the industry- both within and outside AV.
CTW Systems – or Cognition Technology Work Systems, as the new company is called – will identify and cater to the needs of the industry to enable their establishment(s) and employees seamlessly connect via multiple devices and locations with little or no human contact.
"The world had long ago began moving on remote connectivity; and the concept of IoT had set in much before COVID," observes Balu, the Chief Executive Officer of CTW Systems. "Thanks to the pandemic, it has only furthered and redefined the imperatives of touch-less connectivity among people and business nodes," he says. "IoT is the domain that defines the way people connect in the emerging world."
According to him, IoT has evolved to define the interfacing amongst people and systems of future. In the fast emerging 'new normal world' it has assumed far more significance, with most businesses transforming their work modalities with hybrid offices where only a minimal people work in offices and on demand while most work from remote locations.
"Having spent over two decades in AV, and having seen in and out of the domain, I wanted to do something different; something demanding, and defining beyond AV," Balu explains. "IoT is the future mode of business interfacing," he asserts, "I ideated on this, and decided to create a focused platform that addresses this requirement from companies."
"Intersection of Cognition, Technology, and Work is the way forward for offices," Balu explains the concept of CTW systems and its focus on IoT. "Work environments of future, especially those driven by hybrid approach will have strong technology intervention towards tenants' experience on one side, while improving building operations on the other," he elaborates. "IoT solutions deployment is a potential CAPEX saver, while minimizing the OPEX."
According to the CTW chief, the digital transformation that is happening all over will take a further booster with the new hybrid offices concept, and the emerging world of blended work environments have huge promise for IoT.
Having come into existence on the Vijayadashimi day (15 October) this year, the company made some quick leaps signing on a few big brands that manufacture IoT devices, and also bagged a few large MNC accounts to design the IoT infrastructure.
"While our name in the industry did the convincing talking, we are also fortunate to find some quick foothold in the industry," Balu explained. "Having quickly established a working team structure, and OEM network necessary for IoT infrastructure, we have been able to make a quick headway," he said. "We are now expanding countrywide."
Based in Bengaluru, CTW Systems provides design&build IoT solutions, in association with the OEMs concerned at the user company locations.