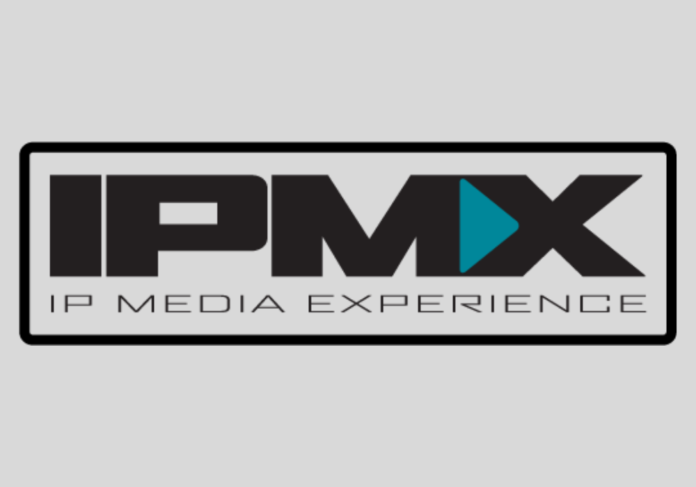 This article is contributed by Andrews Starks, AIMS Board Member and Director of Product Management, Macnica. 
Across industries and around the world, standardization has been essential to the success and advance of major market sectors. From the early automotive and film industries to the personal computer, the internet, and countless other examples in modern times, standards have enabled the degree of conformity necessary to ensure consistency and interoperability. With open standards in place, organizations can stop reinventing the wheel (creating proprietary standards) and instead turn their focus and resources toward greater innovation, or just doing what they do even better.
The Pro AV industry is about to get just such a boost, thanks to the Internet Protocol for Media Experience (IPMX), the only open standards and specifications-based approach to AV over IP. IPMX is a product of the AIMS Alliance, an industry consortium led by broadcast and Pro AV engineers, technologists, vendors, and business executives, and it is based on the SMPTE ST 2110 and Advanced Media Workflow Association (AMWA) NMOS suites of standards, both created to facilitate the broadcast industry's transition to IP.
Boosting Pro AV, Bridging to Broadcast
Why use these SMPTE standards and AMWA specifications, built for broadcast, to address the challenges the Pro AV industry faces in moving to IP? Because they've been carefully crafted based on input from leading standards bodies, including AIMS, SMPTE, AMWA, the Video Services Forum (VSF), and the Joint Taskforce of Networked Media (JT-NM), as well as media organizations and technology vendors. They have been tested through "plugfests" dedicated to ensuring interoperability, and they have been proven in real-world implementations in mission-critical operations. (Discover the latest advances at the AIMS IP Oktoberfest 2021, Sept. 28-30.)
IPMX builds on all of this work to solve problems in AV over IP (AVoIP) and to deliver the benefits of IP to the Pro AV market. One primary benefit offered up by IPMX is that it supports the pluggable video experience that users have come to expect with HDMI or DisplayPort.
With support for NMOS IS-11 enabling seamless handling of Extended Display Identification Data (EDID), which facilitates timing negotiation between baseband sources and displays, IPMX delivers the benefit of standard device discovery and connection. In short, users can work with a group of mismatched monitors, and the system will have what it needs to send compatible video to every monitor. And with support for the latest high-bandwidth digital content protection (HDCP 2.3), IPMX makes it easier to display HDCP-encrypted content and maintain compliance.
IPMX supports both compressed and uncompressed media, and it is designed to support a variety of codecs. But it takes advantage of JPEG XS compression specifications in SMPTE ST 2110 to offer visually lossless video quality along with low latency, lower power requirements, and simpler encoding/re-encoding without generational loss.
Ongoing work on a new technical recommendation will soon allow IPMX to support operation with asynchronous media sources such as computers without requiring Precision Time Protocol (PTP), which plays a critical role in addressing the stringent synchronization requirements of broadcast and production operations. Opening the door to standards-based AVoIP without PTP management, this advance helps to reduce both the cost and complexity of network infrastructure for the many IP-based AV deployments that simply won't need this degree of timing accuracy.
While the requirements of the broadcast and Pro AV markets can be very different, IPMX is finding its way into an increasing number of live production applications. As the volume of video being produced in Pro AV continues to grow, the gap between the Pro AV and broadcast worlds is narrowing. This ongoing convergence is another compelling reason for building IPMX on broadcast standards and specifications.
Ultimately, IPMX can serve as a bridge between Pro AV and live production, allowing IPMX-compatible devices in the AV realm to feed content to broadcast systems. Furthermore, because support for current and future NMOS specifications is an inherent element of IPMX, the Pro AV and broadcast worlds also will share common mechanisms for discovery, connection, and control.
Building Opportunity for Pro AV
The lack of interoperability between IP-based products designed for the Pro AV market has slowed progress toward immense opportunity — for users and technology suppliers. With the introduction and ongoing refinement of IPMX, however, both of these groups can advance confidently into IP-based operations, sure of interoperability and the many benefits it can deliver.
IPMX gives the Pro AV industry a clear path forward as it migrates to IP, and the effects of its adoption will be transformational. While there will always be more work to do, AIMS and its partners are working diligently to ensure this approach to AVoIP lives up to its tremendous promise.