Madhurai-based collaboration and conferencing solutions major A&T Video Networks showcased a whole big range of products and technology systems that included its indigenously developed solutions with the prestigious 'Made-in-India' tag.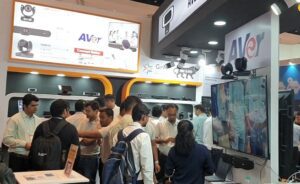 With a large booth space at the InfoComm India 2023, the company demonstrated a series of product ranges- the highlight of which was its recently launched Astra Pro, a feature-rich, innovative, and fully indigenous collaboration device system.
The Astra Pro, which, essentially, is a one-touch recording and streaming device with a 13.3-inch touchscreen that is loaded with a slew of features such as- intuitive UI design; single touch-on-the-screen (button); seamlessly record, stream, and switch up to five full HD inputs; supporting protocols like HLS and RTMPS; remote and secure accessibility from anywhere; and multi-viewer options, besides 1 TB built-in storage.
According to the company, the Astra Pro is a game changing solution to take the professional video production to the next level. It empowers the users to unleash their best creativity and produce customized content in HD grade from multiple sources with ease, and secured fashion.
That the system packages so many features into and intuitive and integrated fashion, it effectively eliminates the clutter and complexity of the cabling bulk and multitude of devices, thereby saves on the otherwise expansive rack space, and costs, even as it contributes to the ease and creative abilities of the users.
The go-to-solution Astra Pro system is essentially targeted at healthcare, education, corporate and live events.
According to the company, the system had been put to rigorous testing and trials at its development lab before launching it for commercial roll out.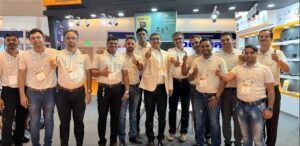 A&T Video Networks, which had actually been a distribution company focused on video-based solutions, forayed into manufacturing in 2022, having been "driven by the passion for the domain," as also by the make-in-India spirit. Riding the wave of exponential growth in video content consumption in the country, it stepped up its R&D initiatives to come up with a game changing solution.