New requirements and smart city projects to fuel growth.
The control room segment is a bright spark in the AV world. Surveys from various organisations point to solid growth in control room spaces within Asia-Pacific, offering genuine opportunities for system integrators.
According to FutureSouce Consulting Insights on control rooms, the control room installation base is expected to grow from 66,000 control rooms worldwide in 2018 to reach nearly 76,000 rooms by 2025. The majority of growth will be centred in the APAC region, particularly in countries like China, India and Malaysia.
The report highlights that control rooms, equipped with video walls and hosting content management infrastructures, are dominated by four main verticals. 'Government and military' are the largest, followed by 'transportation', 'energy and utilities', 'corporate and industrial'. Together, these four segments make up more than 88% of the total market.
Within the above verticals, Smart Cities driven by governments is witnessing significant growth.
According to Facts and Factors new research report, the global Smart Cities Market was estimated at USD 83.10 billion in 2019 and is expected to reach USD 297.7 billion by 2026 at a compound annual growth rate (CAGR) of 20% from 2019 to 2026".
APAC leads the way in Smart Cities projects. China has started a staggering 500 smart city pilot projects(1). The Indian government has also stepped up its efforts through its Smart Cities Mission programme that provides USD 14 billion to kick-start the development of 100 smart cities(2). During the 32nd ASEAN Summit which took place in March 2018, Singapore's Prime Minister Lee Hsien Loong proposed an ASEAN Smart Cities Network initiative (ASCN) – a proposal which was approved by all members of the bloc and has since been in place. Hanoi, Phuket, Kuala Lumpur, Jakarta, Manila and Singapore have already kicked off some of the smart cities projects with more projects in the pipeline(3).
According to the Facts and Factors report, the Smart Cities market is witnessing significant growth owing to the high demand for public safety, rising government initiatives & public-private partnership models.
One immediate example of public safety relates to the current pandemic, which has highlighted the critical role of control rooms. Monitoring the spread of the virus within countries and enforcing lockdowns has become efficient because of control rooms. Technologies like video walls, wireless presentation systems, video surveillance systems, network-based control systems and others help in surveying large chunks of areas seamlessly.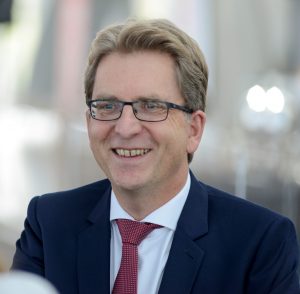 "The current COVID-19 pandemic is an example of how control rooms are critical. Control rooms often became the central intelligence hubs for hospitals, emergency services, crowd control and many other critical operations. Control rooms for crisis management is a great way to keep key target areas in check," said Olivier Croly, Senior Vice President, Barco APAC.
Other than public safety and security, governments are also using smart technologies to monitor city infrastructures and managing everything from transportation, energy, and utilities.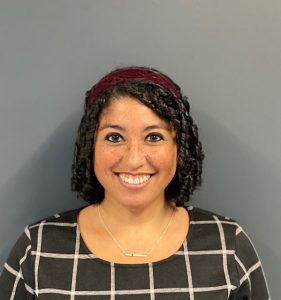 "Governments have been pushing for smart cities to manage assets, resources and processes efficiently to benefit both the public and the environment. Control rooms are an integral part of smart cities as they enable monitoring of large spaces, analysing various incoming data, and making quick decisions if issues crop up. Therefore, it is not surprising that as Smart cities grow, the control room segment will grow in tandem," said Jordan Heldrich, Segment Marketing Manager of Control Rooms, Barco.
Evolving technology requirements
With big data, especially in Smart City environments, it will be necessary to control, distribute and manage much more information, resulting in a shift towards IP solutions as it allows for easier connectivity to other IP-enabled source inputs such as cameras and sensors. With IP solutions, there will also be an emphasis by organisations on ensuring secure transmissions.
Jordan added, "With the new shift towards IP solutions, other than new control room projects, there are also tremendous opportunities with legacy projects as they may require an overhaul as demands outstrip the capabilities of the control rooms."
Another term floating around for a few years now concerning control rooms – 'Operator-centric' solutions. As operators are the heart of the operations, there has been a focused approach on how operators access and manipulate the increasing amount of data they need to monitor. Organisations also continue to look at improving productivity and reducing fatigue for control room operators.
"It has become imperative for operators to work in a clutter-free environment," said Jordan. "Fewer keypads and mouse on an operator's desk is now possible with a shift to software solutions."
System integrators need to be alert to the increasingly evolving change in technology requirements as new requirements push technology boundaries. Working with companies whose solutions are future-ready is one way for system integrators to be ahead of the curve.
System integrators invited to collaborate with Barco
Among the many solution providers, Barco is unique in that it offers end-to-end solutions across the whole signal chain in the control room. Barco has been involved in the control room segment for 30 years and has used its extensive experience to introduce state-of-the-art solutions to match current and future needs. These include their innovative operator workspace solution OpSpace, their renowned distributed content management platform TransForm N with additional SecureStream feature, and of course their industry-leading 24/7 large video wall solutions.
"As we know, the AV and IT fields are merging. Barco foresaw this shift in demand for network-based solutions a few years back. We are positive that we can offer integrators the highest-value and secure technology systems for deployment in control rooms," highlighted Jordan.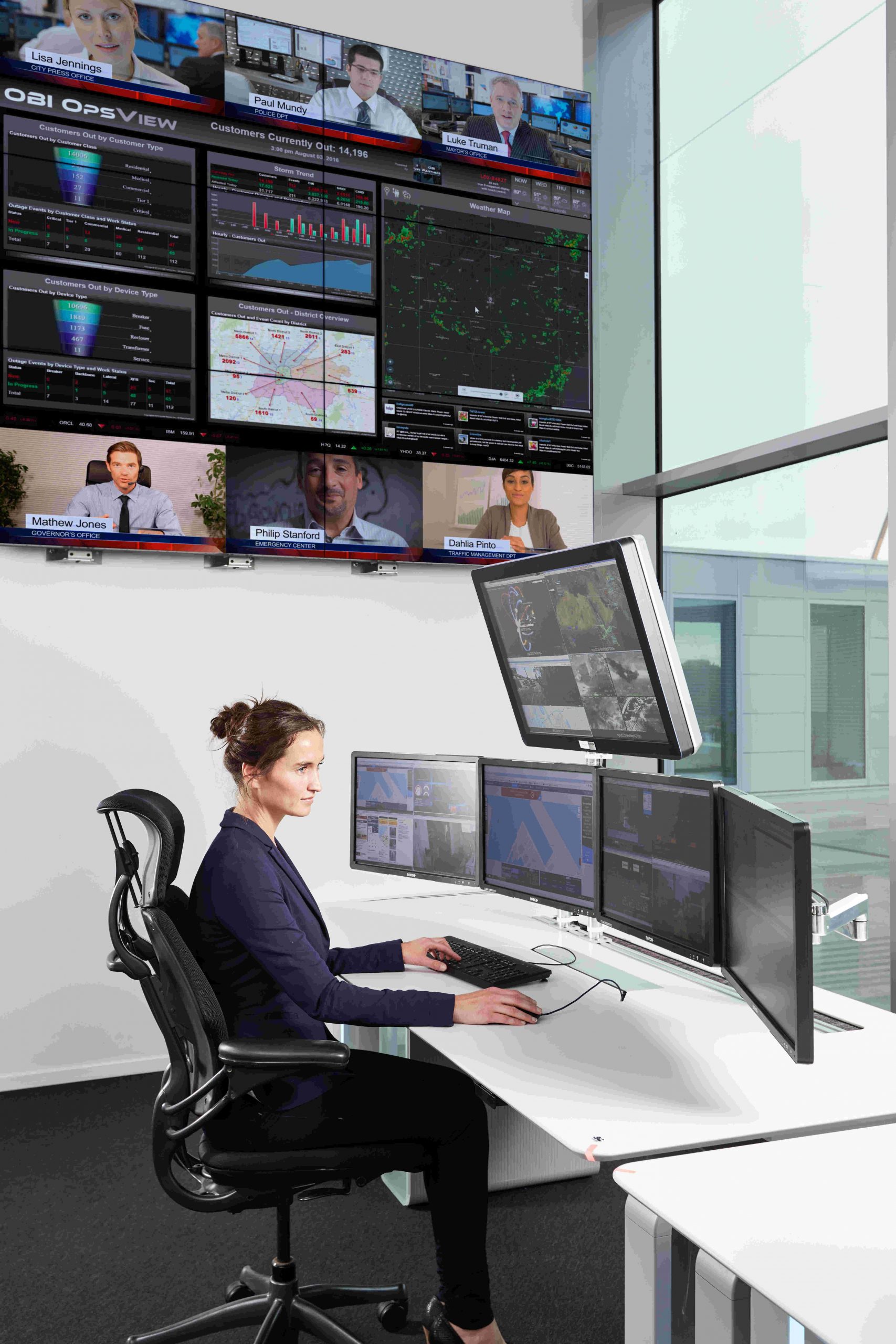 Barco's OpSpace for instance is set to revolutionize the operator's work desk. It offers system integrators the opportunity to help organisations create a single workspace. All relevant information can be consulted and manipulated within a single pixel space, with just one mouse and keyboard. OpSpace reduces the clutter and brings simplicity back to the workflow, both on-screen and on the desk.
Barco's SecureStream media streaming solution makes sharing content and video from the control room to external stakeholders (and vice versa) easy and secure. With the overview of available sources, control room operators can simply drag and drop content into a SecureStream channel and then provide the needed website link to the receivers. The content can be video, data, or even a customized layout of content.
"Barco is also one of the few manufacturers that offer the three dominant video wall technologies: rear-projection cubes (RPCs), tiled LCD, and direct view LED, with new next-generation video wall products in the pipeline," said Jordan. "We can offer the best possible solution for every customer, depending on requirements, usage, and budget."
Bottom line, Barco's approach to control room solutions has always been to provide the full portfolio to 'view better, share faster, resolve quicker'.
With Barco, system integrators can install all the critical solutions required for a control room or offer piece-meal solutions for specific requirements with the knowledge that reliability and 24/7 support from Barco is a given.
"We would like to invite system integrators to collaborate with us for their next control room project. The span of solutions that Barco can offer in the control room segment is unmatched. Encompassing the latest technologies such as Cloud, Barco solutions are future-ready. With APAC expected to lead the number of control room installations, the time is ripe for system integrators to partner Barco to offer their clients the best-in-class control room solutions," concluded Olivier Croly, Senior Vice President, Barco APAC.
If you are interested in visiting Barco's Experience Centre or understanding Barco's solutions and connecting with a Barco control room professional to collaborate on a project, click HERE.
(1) Chia Je Lin, "Five Chinese smart cities leading the way", GovInsider, 10 July 2018
(2) Smart Cities Mission, Ministry of Housing and Urban Affairs, Government of India
(3) Top 10 Smart Cities in ASEAN.
This article is sponsored by Barco.