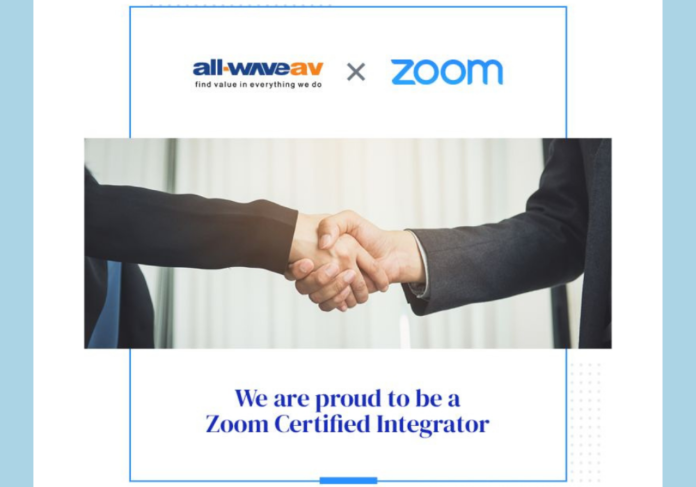 Mumbai-based AV systems integrator Allwave AV – continuing its pursuit of excellence in AV integration – achieved yet another credential recently when it became a Zoom Certified Integrator.
The integration firm has announced recently that it has become a Zoom Certified Integrator by Zoom Video Communications. According to the integrator, the certification brings several advantages to the user and user space, and it essentially works with a hybrid workspace model combining work-from-home, and offices.
"Being a zoom-certified integrator helps us to deliver a very consistent experience to all our customers- from SMEs to very large corporations," says Kuldip Kamat, Managing Director of Allwave AV.
According to him, this certification is different from the conventionally popular certifications such as those by Cisco, Microsoft and even CTS, since it focuses on performance and capability and not around theoretical knowledge. The benefits of working with a Zoom Certified Integrator include 24/7 helpdesk support, reduced system downtime, and regular preventive maintenance.
"The certification is used mainly for offices where the performance including design, installation, engineering documentation, and after-sales support is captured by the certified integrator, and several leads above a 'hang n bang integrator,' Kuldip explains. "Our aim is to design AV solutions and collaboration tools that assist companies achieve their business objectives. This certification contributes significantly to that objective."
Allwave AV is one of the few systems integrators in India to have been certified by ZOOM. The certification includes a training, followed by an assessment of the expertise gained for the purpose before being certified.