In the new era of 5G and 8K UHD intelligent display's, the market has put forward higher requirements and expectations for display products on image quality, and resolution. The latest technology Micro LED, has become the technological highland for display manufacturers at home and abroad. At this fall's press conference, Absen launched a new generation of products, including the long-awaited Micro LED product from the company. After many years of research and development, Absen is delighted to introduce the Clear Cobalt (CL) series.
CL Product Highlight
• Non-reflective Surface,COB, Black Coating, Flip Chip RGB
• High brightness 1200nit, High Contrast 20000:1, 90% BT2020, HDR10
• Dust-proof, Moisture-proof, Anti-collision, Anti-oxidation, Anti-static electricity, Anti-blue light
• Efficient Heat Dissipation
In addition to the Micro LED, Absen has also made great achievements in other markets, including Rental & Staging, and Professional Control Rooms. In recent years, virtual production has been an emerging market and attracted much attention at home and abroad. In applications of film making and television shooting, LED virtual studio shows stunning professional performance with its vivid images, excellent visual effects, and immersive experience.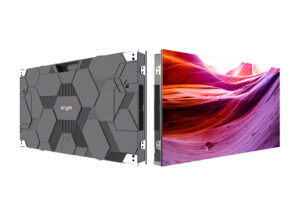 HC Product Highlight
• IMD 4 in 1 Package for Professional Control Rooms
• HBB Common Cathode Technology
• 3D Precise Align Technology
• EMC Class B Standard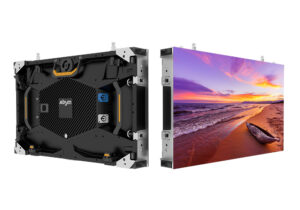 AX1.2 Pro Product Highlight
The world's first MiniLED rental display.
• Ultra-high contrast pixel lens, Upgrade RGB, Direct-view LEDs, integrated 4-in-1 MiniLED technology, Integrate common cathode pixel technology
• 35% higher pixel density, 20% contrast boost, X2.5 led strength, x3 better flatness, 20% more efficient
• 4K Experience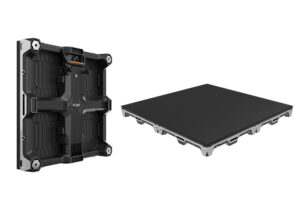 MR2.5 Product Highlight
• 10-30% thinner panel, shorter slope for climbing
• Load capacity ≥ 2500kg/㎡,Factor of safety≥3.0
• Tempered glass design for gorgeous and shining effect
• Amazing interactive experience (optional)
These four product lines, launched at this time are Absen's latest achievements in innovation and product development, and they represent the future direction of the entire industry. Absen will continue to be customer-oriented and focus on the research and development of up-and-coming technologies. It is Absen's mission to keep exceeding expectations and strive to lead the innovation of the industry.