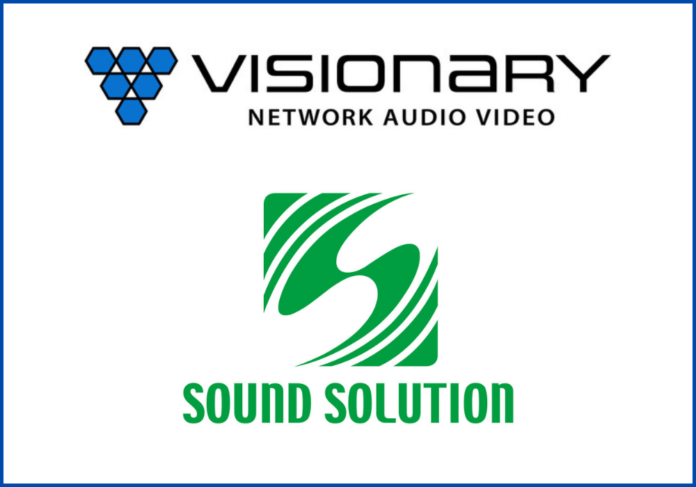 Visionary, a manufacturer of reliable, cost-effective AV over IP technologies, has announced a partnership with Sound Solution for exclusive distribution in South Korea. Based in Seoul, Sound Solution is one of South Korea's leading distributors of professional audio and video products, representing many of the world's best-known brands. Sound Solution will serve as the exclusive distributor of Visionary's AV over IP solutions throughout South Korea.
"Sound Solution is one of the strongest, most trusted AV distribution companies in Korea," said Scott Freshman, Chief Operations Officer for Visionary. "Sound Solution has a strong reputation of distributing high-quality audio and video solutions – We are pleased to add Visionary to their roster. Sound Solution's unique technical resources and strong customer relationships will enable Visionary to expand its presence in Korea further. We look forward to strengthening Visionary's market share in their fast-growing geographical territory."
"We are pleased to partner with Visionary, a leader in AV over IP technology," said Daniel Koo, Manager, Technical Support for Sound Solution. "People who dream of the future, Sound Solution makes the future. Sound Solution specializes in designing and constructing AV and communication systems. We are committed to providing the best quality by developing, acquiring and applying the most advanced technology. Sound Solution promises to provide optimized technology such as precise construction, maintenance, technical training and A/S for customer satisfaction."
Founded in 1995, Visionary has become a trusted partner for AV over IP solutions. Visionary's AV over IP are recognized throughout the world for providing outstanding performance and reliability at a cost-effective price. Its extensive line of ultra-low latency video networking products creates a flexible, scalable solution for IP networks.