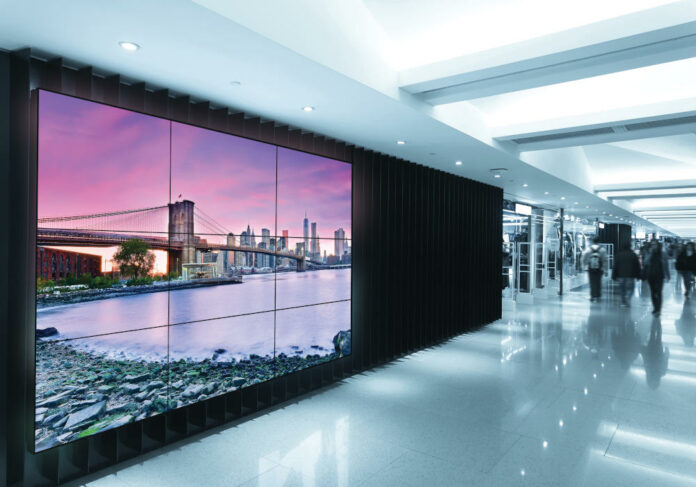 Vestel Visual Solutions has announced that it is set to step up its ambitious plans for market growth in India. After establishing itself as a pro AV leader in the EMEA region, Vestel, one of the top three global display manufacturers, is now ready to build on its success pan-India, appointing Business Development Director, Nitin Joshi, to oversee its expansion.
A widely respected pro AV veteran and engineer with over sixteen years of experience working across education, government, enterprise and defence projects and in high-profile leadership roles, Nitin Joshi joins Vestel at an exciting time.
The competitively positioned Vestel range has now grown to encompass everything from trendsetting 32-inch to 98-inch digital signage display collections and 55-inch to 86-inch interactive display series to already existing LCD video-wall and LED video-wall line-ups.
According to Nitin Joshi, this gives Vestel the breadth of pro AV solutions required to support the rapid growth of the bourgeoning Indian economy: "It's an incredible time to come on board the Vestel team, just as the Indian economy picks up post-Covid time.
"Vestel, with its dynamic range of tailored display solutions, exceptionally cost-efficient economies of scale and speed to market, is uniquely placed to drive the digital transformation that has already proven integral to India's recovery and resurgence.
"Simplifying installation and streamlining costs, the Vestel range of System on Chip displays comes with an array of technologies to deliver customised, out-of-the-box solutions for every industry application and at every level of India's infrastructure.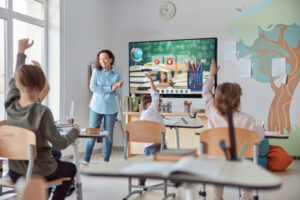 "Whether for large-scale government and private infrastructure projects, transport installations, or the ever-growing digital transformation requirements of educational institutions and small-to-medium enterprises, Vestel has the experience, expertise and agility to help deliver projects that can optimise digital outcomes."
Vestel offers a wide selection of high-quality, durable and cost-effective interactive display series to facilitate the digitalisation of more educational establishments. These range from the entry-level UHD interactive IFE displays to the step-up Android 9-powered UHD IFX displays, which, with their cutting-edge interactive tools, inspire and support creativity and problem-solving in both the classroom and the boardroom.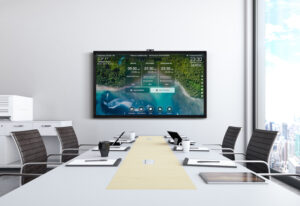 Vestel offers VHuddle Pro, a value-added, pre-packaged software package solution bundled with in-house developed and easy-to-use VHuddle Pro software for organisations transitioning to a hybrid work model. Designed to maximise the digital workplace experience, VHuddle Pro streamlines every step in the meeting set-up process, enabling pre-selected business-critical apps to be launched with one touch or click.
The extensive range of signage options also offers an extra competitive advantage for India's brick-and-mortar retail sector, supporting high-value projects for immersive experiential retail. While many of the series offer high brightness levels to suit sunlit window displays, other ranges come with Quantum Dot and Wide Colour Gamut displays, unlocking up to one billion shades and hues for flawless colour expression.
With built-in WiFi and Bluetooth, all the ranges can also support interactive beacon technology, and with the Vestel Voice Assistant solution, multi-lingual voice control.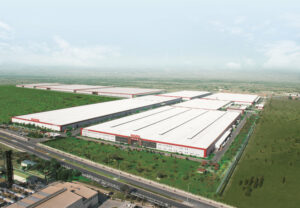 Industry-recognised for supporting quick product turnarounds, Vestel, with its tried and tested, robust supply chain, and ideally located world-class 1.1 million square metres manufacturing complex, ensures the utmost output capability and in faster time frames.
Of Vestel's plans, Selcen Uyguntuzel, Vestel Sales Deputy General Manager, commented: "This expansion in the Indian subcontinent is important to the next stage of our growth and development, presenting us with a vibrant and dynamic market in which we have already seen so much potential.
"With the development of our sales and operations in the region, under the leadership of Nitin Joshi, we believe that we can now build on our progress and offer the agility, value and globally trusted name that customers need to win more projects."