With a view to gaining a stronger foothold in Indian market by expanding its presence in the country, American provider of high-performance audio hardware, software, and AV control systems Symetrix Inc., has entered into a strategic distribution partnership agreement with Guwahati-based AV solutions distribution and systems integration major Alphatec.
This strategic partnership aims to strengthen Symetrix's presence in the dynamic Indian AV market while fostering innovation through close collaboration with Indian partners and customers.
The Seattle-based AV solutions major had been operating in India for some time now, but the latest initiative is seen as its resolve to expand, and strengthen its presence and reach in the country's fast growing market.
Founded in 1976 in a recording studio in Seattle, Symetrix Inc has built a reputation for innovation, sound quality, and craftsmanship. With its focus on craftsmanship, performance, and the most significant degree of customer satisfaction while adhering to their values, the company's award-winning technical support and customer care ensure that customers receive the highest level of service.
By combining Symetrix's expertise in AV technology with Alphatec's local market knowledge and network, the collaboration aims to provide enhanced support and superior AV solutions to customers in India. This partnership further aims to offer enhanced accessibility to a diverse range of high-quality audio products, namely the xIO XLR-Series, the T-7 Glass touchscreen, and the AV-Ops Center remote monitoring platform.
As Symetrix continues to expand its global footprint and drive innovation, customers can expect a continued focus on research and development, ensuring the delivery of advanced AV processing and control solutions. The company remains dedicated to upholding its reputation for excellence and providing award-winning technical support and customer care to clients worldwide. Prominently known for engineering audio tools that deliver studio-quality sound, Symetrix Inc is a 40+ year old brand and sold in over 60 countries.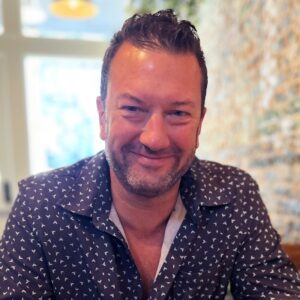 Says Jim Newhouse, Director of International Sales, Symetrix Inc.,: "we are excited to bring our cutting-edge audio solutions to India. The size and the growth velocity of the Indian AV industry make India an important market for us. We are also thrilled to collaborate and fuel our strength with Alphatec to offer deliver a high-performance audio experience to our customers."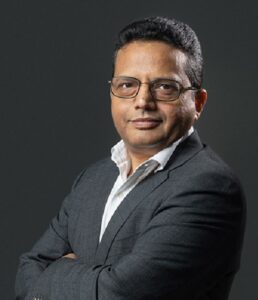 "Symetrix's track record of innovation and commitment to delivering high-performance AV solutions align perfectly with our values and goals," said Devasis Barkataki, Founder and Managing Director of Alphatec, commenting on the collaboration. "Together, we aim to empower the Indian AV market with cutting-edge technologies and provide our customers with superior audio hardware, software, and AV control systems," he said. "This collaboration represents a significant step towards revolutionizing the industry and meeting the unique demands of our Indian customers."
Symetrix newest offerings include the xIO XLR-Series which is a new line of performance IO device that set the standard for audio quality, build quality, and features. Apart from that the T-7 Glass touchscreen is ideal for customized system management in a variety of settings, including houses of worship, conference rooms, auditoriums, and hospitality venues. The Symetrix AV-Ops Center is a cloud-based platform providing remote monitoring and management for any system using a Symetrix Composer Series DSP.