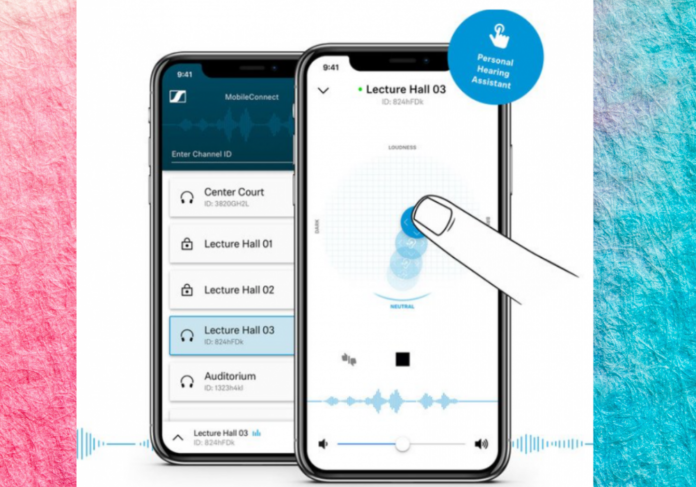 According to World Health Organization, by 2050 there will be nearly 2.5 billion people that are projected to have some degree of hearing loss, which is the most common sensory deficit in humans today. In India alone, there are approximately 63 million people, or 6.3% of the country's entire population, who are suffering from auditory impairment.
…………………………………………
Students who have hearing thresholds of 25-40 decibels or greater face unique challenges in the classroom such as not being able to hear the lecturer clearly or having difficulty participating in group discussions. This can lead to feelings of isolation or separateness and may have an impact on learning.
Although assistive listening technology is essential to helping students take in sounds at higher dB levels, the limitations of traditional assistive listening technology such as induction loops, infrared transmission systems or FM systems may also create significant hurdles for hearing-impaired students.
For instance, the limited range of FM radio signals may result in the signal being easily disruptable, while induction loops and infrared systems can present situations in which hard-of-hearing students feel distinctly excluded, exacerbating feelings of isolation and loneliness.
It is suggested that having easy, reliable access to WiFi is a student's most important tech resource for studying. This means that technology which intelligently utilises WiFi connectivity and mobile compatibility can offer many advantages, placing it ahead of traditional solutions and helping hard-of-hearing students thrive in an educational setting.
Assistive listening over WiFi solutions such as Sennheiser's MobileConnect function simply, intuitively, and effectively, offering unrestricted access to information and teaching. With the lecturer speaking into a microphone, the audio signal travels to an AV station and is broadcast via the existing local WiFi network. Using their smartphones as receivers, students hear the lecturer both in crystal-clear audio and in real-time, meaning everyone can enjoy a fully inclusive environment and barrier-free listening, anywhere in the room.
Additionally, by using personal devices like smartphones, the health risk that shared equipment poses in the context of COVID-19 is minimized.
Whilst for students and lecturers a system like MobileConnect means true inclusion, easy streaming access, low latency audio streaming and hygienic usage, IT supervisors at higher education (HE) and corporate establishments around the world choose MobileConnect for its easy scalability, ready integration with existing AV infrastructure, as well as the low installation and maintenance costs of WiFi-based BYOD technology. Additionally, performance adjustments for optimal latency and bandwidth can easily be made as needed using a software-based manager like MobileConnect Manager.
Not just technology, more education experience
With higher education, like every other industry embracing digital transformation, technology shifts towards WiFi-based assistive listening technology can not only boost enrolment of hearing-impaired students, but also create a culture that embraces change and goes 'the extra mile'.
"MobileConnect helps you focus on what's really important – the spoken word," says Vipin Pungalia, Sales and Marketing Director at Sennheiser Electronics India Pvt Ltd. "Especially when it comes to crowded, noisy environments such as lecture halls, MobileConnect offers a fully inclusive, WiFi-based assistive listening solution for the campus infrastructure of modern universities.
Elaborates Vipin: "adding a system like MobileConnect into the higher education AV infrastructure should not be just a one-off project. It should be part of a larger, coordinated effort as a way of optimizing a university's operations, strategic direction, and value proposition that will not only support students with achieving academic success, but also help HEs mitigate health risks, cut down on bottom-line spend and genuinely enrich the campus experience with assistive listening over WiFi."