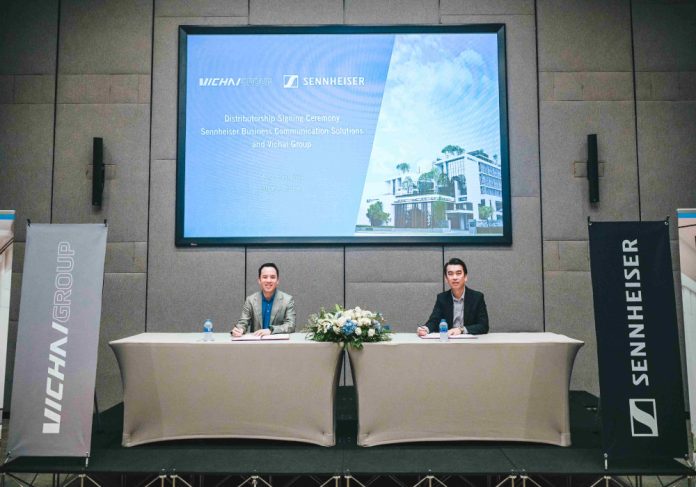 Sennheiser, renowned for advanced audio technology that makes collaboration and learning easier, has appointed Vichai Trading (1983) Co., Ltd. as its exclusive distributor for its Business Communication products in Thailand. This partnership is part of Sennheiser's commitment to expand its product distribution network in Southeast Asia.
John Oh, sales director for Business Communication for Sennheiser Southeast Asia said: "We are extremely delighted to partner with Vichai Trading, a premier AV solutions provider that is well known in the market and industry. With Vichai Trading's expertise and their deep understanding of the Thailand market conditions, we are confident that this partnership will help us to deliver our growing portfolio of premium Business Communication solutions to more customers and end users here."
With 40 years of experience under its belt, Vichai Trading 1983 has evolved from a startup to a premier AV solutions provider. It is one of the four companies under the Vichai Group, which, together, provides a comprehensive suite of AV products and services for customers across all segments.
"We are excited to deepen our partnership with Sennheiser, a premium professional audio manufacturer that is well known in the industry," said Thitikorn Sopchokchai, managing director of Vichai Group. "Sennheiser's renowned TeamConnect Ceiling Solutions are among the best in the industry, and we look forward to closely working with them to bring their products to more customers in Thailand," he added.