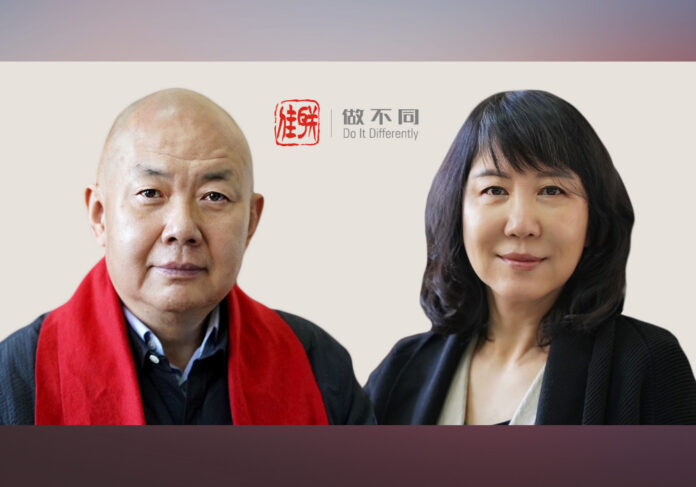 QSC is pleased to announce that Beijing Oriental Prime Connections Film/TV Technology Co. Ltd. (PCI) is celebrating its 30th anniversary as QSC distributor. PCI was appointed as a distributor in China by QSC founders – Pat Quilter, Barry Andrews, and John Andrews – back in 1992. Starting with selling amplifiers only, PCI followed the path QSC has travelled over the years. Today, it offers customers in China the full line of QSC and Q-SYS product portfolio to serve various vertical markets.
"It is indeed exciting to have PCI celebrate its 30th year as a QSC distributor in China," says William Chan, Managing Director, North Asia, QSC. "Since then, the China market has evolved and grown significantly. PCI has done an excellent job in helping QSC to grow its market share in China and has exhibited a strong passion and dedication to the QSC brand. We would like to extend our heartfelt thanks for their outstanding commitment and look forward to continuing our strong partnership for many years to come."
Today, PCI is one of China's leading solution providers for theme parks, hospitality, cinema, transportation, and the government conference market. PCI is also involved in many prominent corporate AV collaboration projects, providing the benefits of the Q-SYS Platform to high-value spaces all over the country.
"We are really excited to collaborate with QSC for 30 years," add Shaolei Liu and Mishka Chen, owners of PCI. "QSC has continuously brought new product developments to market that are second to none. The recent launch of several new Q-SYS hardware and software innovations including the first Q-SYS network microphone and loudspeakers, as well as the new Q-SYS Scaling license are perfect examples of how this company is constantly evolving and developing new, ground-breaking solutions. We are excited and eager to see what the future holds – for both QSC and PCI in China."