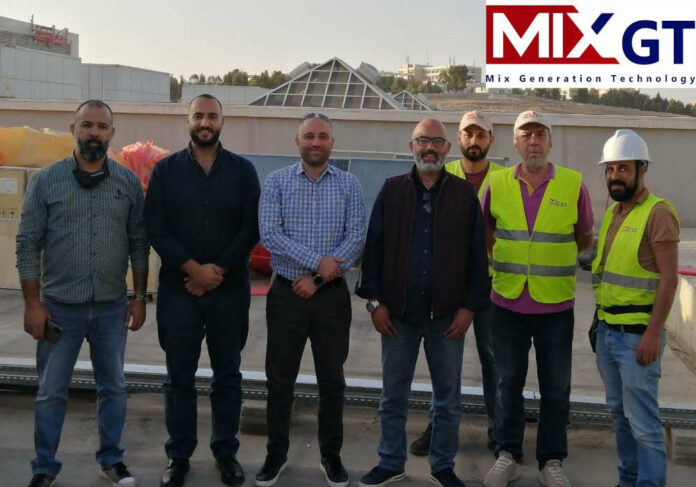 Peerless-AV has announced that it has partnered with Mix Generation Technology (MixGT) to distribute its portfolio of professional AV mounts and solutions to the Jordanian market. An established player in the region, and particularly active in dvLED video wall and outdoor projects, MixGT is strong in the growing hospitality, retail, corporate and government markets and will help develop the Peerless-AV brand with local integrators and increase market share in the region.
"Working together with MixGT, we look forward to building our partnership and growing our brand in Jordan," said Keith Dutch, Managing Director – EMEA, Peerless-AV. "The company is an ideal fit for its extensive experience in specifying and designing projects, as well as strong technical resources, strategic relationships, complementary brands and market coverage."
A primary distributor of Samsung in Jordan, MixGT will promote, market and distribute the entire Peerless-AV line up, including kiosks, outdoor displays and dvLED mounting systems. The company is also responsible for brands in the fields of cloud security and mobility services, ICT Integrated Solutions, lighting and control, AV/ELV complex audio visual and electrical low voltage, business automation, interactive solutions, hospitality products, ICT Consultations & 3rd party quality assurance.
"The digital signage market is growing in Jordan and the addition of the Peerless-AV brand means we are perfectly positioned to both attach products to Samsung sales and to target new business opportunities through our network of dealers and integrators," commented Amjad A. Jabr, Co-Founder & Director of MixGT. "We're seeing demand for outdoor projects increasing, owing to the varying but generally hot and dry climate, and we've already secured tenders for Peerless-AV kiosks in the QSR and hospitality sectors."