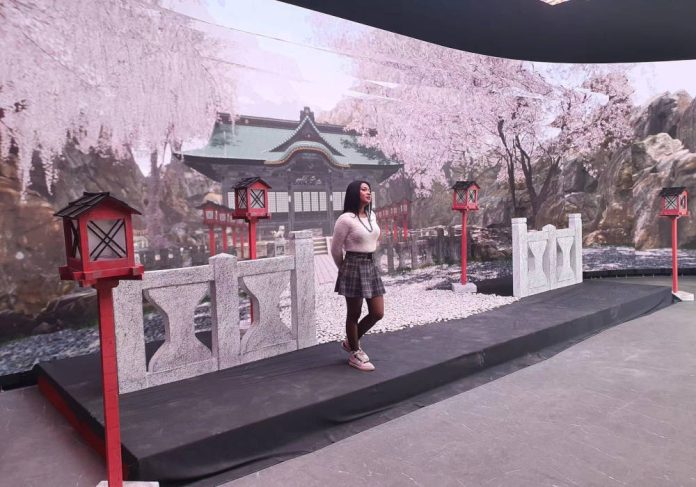 In September 2022, Layar Virtual's long-prepared virtual studio officially opened in Jakarta, Indonesia. In this brand-new studio, Layar Virtual piloted some virtual scenes through screens made of INFiLED; the visual effects of these simulated scenes were excellent and completely met the standard for professional-level film and television creation.
Layal Virtual has a complete set of high-quality equipment related to virtual filming. The studio is dedicated to providing the ideal filming platform for production teams in film, television, and other creative fields, helping them create stunning visuals and deliver innovative works.
At the beginning of designing the display scheme for its studio, Layar Virtual discussed and determined to build a virtual filming space in the form of a combination of background and ceiling screens to better present the breadth and depth of the simulated scenes; in terms of the application of screens, INFiLED's GX series was selected to create the background, and the AR series was applied for the ceiling.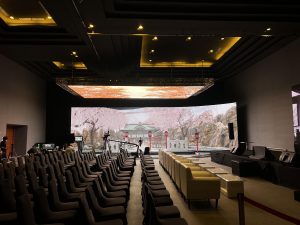 The GX series backdrop, covering an area of 60m2, has a high refresh rate of 3840Hz and a pixel pitch of 2.5mm to support a smooth and vivid display of screen content; besides, it features a 160° viewing angle, even and soft light output, no glaring or lighting spot, allowing the camera crew to capture high-definition virtual scenes from multiple angles during production.
The AR series for ceiling construction also has excellent performance. This series has good high-frequency characteristics and is less subject to electromagnetic interference. Furthermore, its LED surface is completely flat and has an outstanding colour rendition, which can simulate natural light well and create lifelike and interesting scenes together with the background screen.
In addition to the powerful LED screens provided by INFiLED, Layal Virtual is also equipped with other professional software and hardware, including Brompton Technology's LED processor, Brainstorm's real-time 3D graphics and virtual set rendering engine, and STYPE's camera tracking device.
The integration of these devices enables the studio to create virtual scenes that are infinitely close to reality with outstanding picture processing technology, to capture a wealth of scene details with a stable and flexible photography system, and thus to produce works with first-class visual effects.